Advocate Aurora Notifies Patients of Potential Tracking Pixel Breach
Advocate Aurora Health this week alerted its patients across Illinois and Wisconsin of a potential data breach involving tracking pixels in its online patient portal and mobile app.
According to a notice of data breach posted to the health system's website, Advocate Aurora enlists third-party vendors to help track and evaluate the "trends and preferences" of patients using its websites. That's done with pieces of code, called pixels, which were on some of the health system's websites or applications.
"We learned that pixels or similar technologies installed on our patient portals available through MyChart and LiveWell websites and applications, as well as on some of our scheduling widgets, transmitted certain patient information to the third-party vendors that provided us with the pixel technology," according to the notice.
That data may have included "IP address; dates, times, and/or locations of scheduled appointments; your proximity to an Advocate Aurora Health location; information about your provider; type of appointment or procedure; communications between you and others through MyChart, which may have included your first and last name and your medical record number; information about whether you had insurance; and, if you had a proxy MyChart account, your first name and the first name of your proxy," according to the health system.
"Based on our investigation, no social security number, financial account, credit card, or debit card information was involved in this incident," officials added.
In response, Advocate Aurora has "disabled and/or removed the pixels from our platforms and launched an internal investigation to better understand what patient information was transmitted to our vendors."
Health system officials said they don't know precisely how many patients might have been affected by the potential breach, but "out of an abundance of caution," it has "decided to assume that all patients with an Advocate Aurora Health MyChart account (including users of the LiveWell application), as well as any patients who used scheduling widgets on Advocate Aurora Health's platforms, may have been affected."
But that number could be as high as 3 million patients, according to the list of cases currently under investigation on the HHS for Civil Rights Breach Portal.
The Advocate Aurora notice also alerts its patients that different users may have been affected in different ways, depending on "their choice of browser; the configuration of their browsers; their blocking, clearing or use of cookies; whether they have Facebook or Google accounts; whether they were logged into Facebook or Google; and the specific actions taken on the platform by the user."
In a separate FAQ on its website, Advocate Aurora says it's unaware of any misuse of compromised data – but suggests that patients take precautions, such as placing a fraud alert on credit files, reviewing any new statements from their financial institutions, looking for suspicious transactions or other out-of-the-ordinary activity on their accounts.
Twitter: @MikeMiliardHITNEmail the writer: mike.miliard@himssmedia.comHealthcare IT News is a HIMSS publication.
Original Source: healthcareitnews.com
Spain, EU Propose to Keep Gibraltar Land Border Open, Spain Says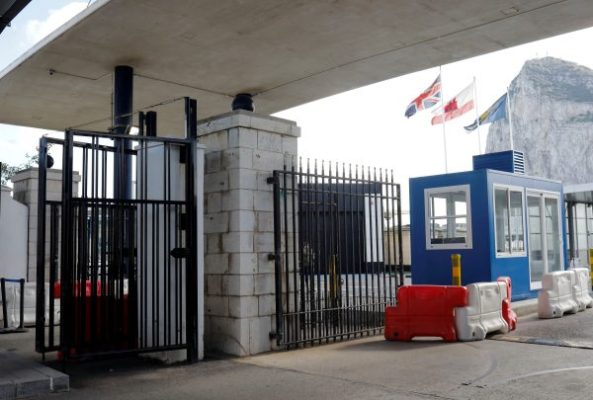 Spain and the European Commision have sent Britain a proposal to keep the Gibraltar land border open as part of a definitive solution settling the post-Brexit status of the enclave, the Spanish foreign ministry said today.
Spain, Britain and the European Union agreed on Dec. 31, 2020, hours before Britain's full exit from the bloc, that Gibraltar would remain part of EU agreements such as the Schengen Area and Spain would police the port and the airport, pending a definitive solution. Spain's Foreign Affairs minister Jose Manuel Albares told Spanish local and regional authorities near Gibraltar today both Spain and the European Commission had sent Britain "a proposal to make the area a zone of shared prosperity".
The British ambassador in Madrid Hugh Elliott said on Thursday in an interview on Gibraltar TV GBC he was confident a deal can be reached this year.
The Spanish-EU proposal includes removing the fence to ensure free flow of people between Spain and the enclave, the Spanish ministry said in a statement.
"This requires Spain to take control, on behalf of the Schengen area, of Gibraltar's external borders and, to this end, to be able to exercise certain functions and powers necessary to protect the integrity and security of the Schengen area," it added.
About 15,000 people commute daily from Spain to Gibraltar, which has a population of about 32,000.
Spain has agreed to put aside the issue of its sovereignty claim over Gibraltar to focus on the opportunity to keep the border open, the Foreign Minister said.
Original Source: majorcadailybulletin.com
SARS-CoV-2 Detection in 30 Minutes Using Gene Scissors
CRISPR-Cas is versatile: Besides the controversial genetically modified organisms (GMOs), created through gene editing, various new scientific studies use different orthologues of the effector protein Cas to detect nucleic acids such as DNA or RNA.
Original Article: medicalxpress.com
Unusual Type of Antibody Shows Ultrapotent Activity Against Zika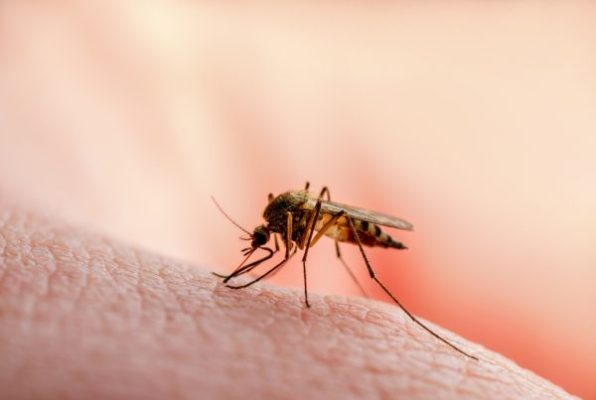 An unusual type of antibody that even at miniscule levels neutralizes the Zika virus and renders the virus infection undetectable in preclinical models has been identified by a team led by Weill Cornell Medicine, New York-Presbyterian and National Institutes of Health (NIH) investigators.
Source Here: medicalxpress.com