At Premier Family Physicians, Patient Self-check-in Tech Reduces FTEs at One Location From 14 to 8
Premier Family Physicians, a nine-location group practice based in Austin, Texas, seeks to ensure its providers have the tools they need and processes in place to support patient care and get through each day as productively as possible. To that end, enhancing patient self-management and automating screeners and paper processes is a key goal.
THE PROBLEM
"We had significant staff retention issues at the front desk, along with issues related to missing registration information," said Rebecca King, vice president of operations. "We thought we could do a better job by automating the registration process, so implementing a self-check-in solution was a high priority for us.
"We switched to the athenahealth EHR about two years ago," she noted. "We consulted their marketplace in our search for a patient self-check-in vendor. That's where we discovered Qure4u."
PROPOSAL
What Premier Family liked about the Qure4u technology was that the digital health platform offered a self-check-in solution plus additional functionality the group practice could use down the road to incorporate electronic health screeners and mitigate other manual processes.
"The initial proposal was to implement patient self-check-in using either a mobile app before the patient visit or an intake tablet in each of our office locations upon arrival," King explained. "This would streamline the check-in process by eliminating paper documents and consent forms that then had to be scanned and manually entered in.
"Electronic self-check-in also would ensure that all pertinent patient information was captured through required fields."
Premier Family just acquired two new locations, so now it has an even broader spectrum of services, including surgery, allergy services, family medicine and pediatrics – all of which have vastly different information needs.
"For patients signing in on tablets, we went from capturing 88% of phone numbers to capturing 99%."
Rebecca King, Premier Family Physicians
"We have some internal medicine clinicians, as well, plus the need for Medicare-specific screeners," King said. "One of the best features about Qure4u's proposal was the customization it offered across locations. It also was clear the primary account manager we would be working with had experience in a clinical setting and was knowledgeable about common workflows and how the technology would better support those.
"We were in implementation planning stages for patient self-check-in when COVID-19 hit," she continued. "Although we never thought telehealth would be a core part of our business, the pandemic quickly upended that notion and shifted our priorities."
As a result of the pandemic, there was a stay-at-home order, so Premier Family had many calls coming in. It became important to roll telemedicine out as quickly as possible. Staff had daily huddles for two to three days ahead of rollout and testing. The vendor's ability to respond to that unexpected need so quickly was very important, King added.
MEETING THE CHALLENGE
Premier Family uses self-check-in on a mandatory intake tablet. The group practice had not adopted Qure4u when it initially transitioned onto athenahealth's EHR.
"We had a stack of paperwork that had to be scanned in," King recalled. "That produced issues where bad scans went into a bucket that someone had to electronically sort. Now that data freely populates into the patient chart and the patient signs electronically. Our staff appreciates automation of the tasks they were previously having to field manual paperwork for.
"The platform has been great," she attested. "Patients appreciate they can also check in from home, which is especially helpful for moms and our pediatric patients. It's so easy for patients. They can update health and family history from home instead of while they're wrangling kids in the office. All they have to do is confirm their name and date of birth when they arrive."
One of the pediatric offices is in a suburb with a high concentration of multi-child homes. That office also does family medicine, so many patients often show up all at once. Those patients appreciate that they can register via one main chart with each of their children integrated as sub-categories.
RESULTS
Premier Family has seen significant improvements in efficiency, staff and patient satisfaction, and data capture.
"One of the metrics we track is phone number capture rate," King noted. "For patients signing in on Qure4u tablets, we went from capturing 88% of phone numbers to capturing 99%. Our insurance card capture rate similarly went from the 80% range to the high 90% range. Patients often forget insurance cards in the office.
"Traditionally, if there was an issue, we would have to work it out with the patient at the window," she continued. "The platform also allows us to message the patient so we can get insurance card information the day before. That allows us to get eligibility done automatically, the day prior to the next day's appointments."
That also supports co-pay and time-of-service payment collection rate improvement. Staff can have payment conversations ahead of time for things like outstanding balance.
"It's also impressive to note that we didn't offer virtual visits prior to COVID-19," she said. "Qure4u supported us and we spun telehealth up in three days. 80% of our business went virtual overnight and it stayed that way for two to three months. We scrambled in survival mode initially, but now we're working to refine things.
"Virtual visits have yo-yoed from anywhere from 35-60% of total visits over the past year, averaging about 40%," she reported. "We're hovering at about 20-30% virtual so far this year. That has been pretty steady for a while now. Some providers are stronger adopters. Our two acquired locations are more remote, outside of Austin, so longer commutes amount to stronger virtual engagement there."
Premier Family also has been tracking the number of automated tasks completed through the new platform.
"We'd like to see how much work is being taken off of the front desk," she said. "For our 2020 report, 267,000 manual tasks were automated with Qure4u. We were able to decrease staff, too. One location sees 350-400 patients per day. We had a team of 14 front desk staff members and we're now down to eight FTEs."
At the biggest location, the group practice now is piloting a move to self-check-in kiosks.
ADVICE FOR OTHERS
"Initially, we tried to roll out electronic health screeners with patient self-check-in simultaneously," King recalled. "A lot of patients don't know things like diagnosis and medication names, which led to frequent front-desk interruptions with patients asking questions. We found it was better to go through the screeners with them as a verification process once in the exam room.
"The functionality was great, but it was a new workflow for us so we dialed back on screeners," she continued. "We want to eventually go across the board, but appreciate that we can do so incrementally. My advice would be to identify a vendor that allows you to implement digital engagement solutions at a measured pace to ensure you build toward a sustainable long-term strategy."
It's also important to find vendors that are able to take feedback and customize different functionality based on workflow, she advised.
"We were excited about going all in and hadn't through it through and had to roll some things back," she noted. "Finding a team that is responsive and hands-on, and understands your goals, is vital. Implementing tools that are easy to use and integrate into existing platforms also is key."
Twitter: @SiwickiHealthIT
Email the writer: bsiwicki@himss.org
Healthcare IT News is a HIMSS Media publication.
Original Source: healthcareitnews.com
PatientBond, Vizient Team up for Digital Behavior Change Tools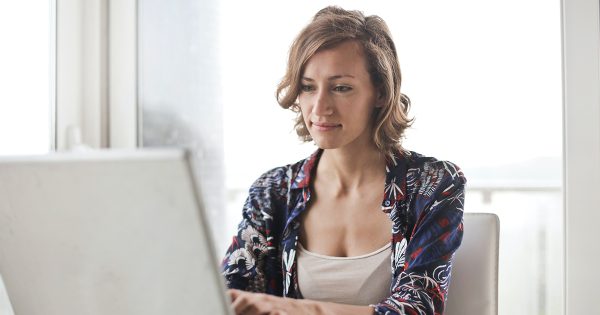 Patient engagement SaaS provider PatientBond and healthcare performance improvement and analytics company Vizient are partnering up to provide Vizient member healthcare organizations with digital patient engagement and behavior change programs.
WHY IT MATTERSPatientBond's digital engagement workflows can be personalized with psychographic insights, with the aim of activating patient behaviors and driving improved patient engagement and outcomes.
Through the partnership, Vizient's customer base, which includes academic medical centers, pediatric facilities, and community hospitals, will offer programming including care gap closures, condition specific messaging, screenings and appointment reminders and appropriate use communications.
The aim of the programs is to reduce hospital readmissions and improve digital health risk assessments.
Other programs included in the deal will provide psychographically segmented marketing campaigns to advance patient/member activation, as well as patient and physician matching or find a doctor services based on psychographic insights.
The deal will also provide extensive market research insights and dynamic payment reminders for partners.
THE LARGER TRENDPatient-reported outcomes are a critical way to assess the ongoing state of patient health and satisfaction, and a growing number of digital tools are helping them do so.
The financial upside for care providers is also noteworthy: Jackson Hospital significantly improved its finances with digital patient engagement tools, switching from letters and phone calls to automated emails and text messages along with some help from analytics.
At Rush University Medical Center, the hospital has deployed similar digital tools to reduce the strain of avoidable readmissions and ED recidivism when resources already were at capacity.
Last year, Cardinal Health announced the launch of a digital patient engagement platform aimed at addressing medication adherence challenges – a significant issue for the health industry and patients.
In 2019, Vizient collaborated with Civica Rx on provider needs analytics data to reduce Rx costs. By providing insights into purchasing patterns and provider needs through its analytics and data capabilities, Vizient helped Civica Rx anticipate gaps in drug availability and affordability.
ON THE RECORD"PatientBond brings consumer science and dynamic intervention technologies to healthcare with unmatched clinical and business results," said PatientBond CEO Justin Dearborn in a statement. "Vizient's member healthcare organizations can benefit from PatientBond's personalized patient engagement at scale with proven and consistent results."
Nathan Eddy is a healthcare and technology freelancer based in Berlin.Email the writer: nathaneddy@gmail.comTwitter: @dropdeaded209
Source Here: healthcareitnews.com
LifePoint Health Inks Data Deal With Health Catalyst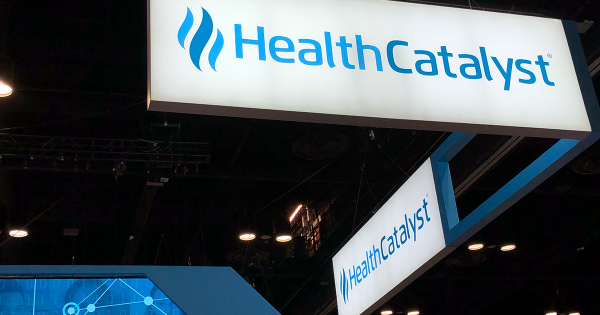 Brentwood, Tennessee-based LifePoint Health has entered a new collaboration with Health Catalyst and will use its analytics technologies to help bolster care quality, lower costs and improve population health management.
WHY IT MATTERSLifePoint Health will integrate Health Catalyst's data operating system and analytics tools to gather performance metrics and drive improvements in healthcare quality, reporting and operational and financial decision-making.
By discovering and sharing clinical data, the partnership will help reduce variation in clinical outcomes. Health Catalyst's tools dovetail with LifePoint's national quality and facility recognition program goals to measurably improve patient care, safety and satisfaction as well as improve access and lower costs, according to the company.
In addition to the cloud-based data platform, LifePoint will use Health Catalyst's analyzer, insights, AI, patient safety monitoring and data entry applications. The suite of tools can help increase organizational speed and interoperability, according to Health Catalyst.
THE LARGER TREND
While healthcare organizations are just beginning to scratch the surface of using data to drive improvements, according to Health Catalyst President Patrick Nelli, the company's strategic acquisitions have provided them with the ability to customize software and services around core care systems.
One of them was its purchase earlier this year of KPI Ninja, whose event-driven data processing capabilities complement Health Catalyst's own platform, enabling customers to build new services and operational tools around their core care systems.
LifePoint, meanwhile, has been making acquisitions of its own, such as its June 2021 addition of specialty hospital company Kindred Healthcare, with an eye toward a delivery network that taps into Kindred's specialty hospital and rehabilitative expertise and its behavioral health platform.
ON THE RECORD"The Health Catalyst DOS platform, along with our technology product suites and applications, and improvement expertise, will best position LifePoint Health to achieve, sustain and scale the highest standards of care across its network," said Health Catalyst CEO Dan Burton in a statement this week.
Andrea Fox is senior editor of Healthcare IT News.Email: afox@himss.orgHealthcare IT News is a HIMSS publication.
Source: healthcareitnews.com
Fifteen Months for Domestic Worker Who Stole Jewellery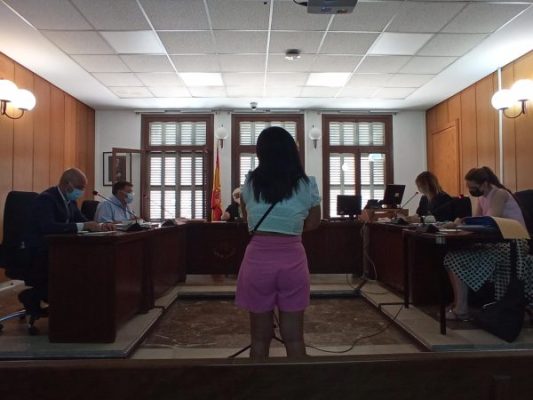 On Thursday, a Palma court sentenced a domestic worker to fifteen months for the theft of jewellery from her employer, a woman in her eighties.
Between 2015 and the end of 2020, the 45-year-old Chilean worked two days a week at the woman's home in Sa Indioteria, Palma. Over that period, she stole various items of jewellery. The woman only realised this at the end of 2020, which was when she reported the matter to the National Police.
The police established that these items, which included watches, rings and bracelets, were sold in gold-buying establishments in Palma. The woman later verified that these were hers. As well as the jewellery, a hearing aid was stolen.
In January 2021, the domestic worker was arrested. Described as being in an "irregular situation" in Spain, her lawyer obtained agreement for the sentence to be suspended so long as a sum of 10,700 euros is paid over three years, at a rate of 297 euros per month, and she does not commit another crime during this period.
Article: majorcadailybulletin.com