City of Hope Advances Cancer Care With Hybrid Telehealth and In-person Visits
City of Hope, based near Los Angeles, is a research and treatment organization for cancer, diabetes and other life-threatening diseases. In 2018, it made strategic moves to more easily meet the needs of its patients and communities by investing in telehealth.
Part of that strategic direction was working with technology companies to ensure that City of Hope leveraged telehealth in a high-quality, patient-centric way, while easing the burden of travel times for patients undergoing treatment. With every visit, the organization's team evaluates whether patients are best served by either a virtual or an in-person appointment.
THE PROBLEM
Then COVID-19 emerged. Suddenly, City of Hope needed to rapidly scale its telehealth infrastructure to meet the needs of patients. In doing so, its work with telemedicine technology and services vendor Amwell helped the healthcare provider organization reimagine the delivery of oncology services.
"For example, when a physician delivers a cancer diagnosis to a patient, it can be a lot easier to do so when the patient is at home, in a space that feels comfortable, surrounded by family," noted Dr. Paul Fu, chief medical information officer at City of Hope.
"At a time when the American Cancer Society estimates 87% of cancer patients and survivors had their care disrupted due to the coronavirus, City of Hope offered uninterrupted cancer care and used telehealth when appropriate to evaluate patients, manage side effects of treatment, review labs and scans, answer questions, and offer reassurance to patients and their families."
Even when patients came in person, City of Hope used telehealth to include family members and other members of a patient's care team seamlessly in the visits. It's an approach that has enabled the organization to more easily and conveniently surround patients with specialized cancer care and eliminate unnecessary travel.
"Moving forward, City of Hope envisions expanding our use of telehealth to include services such as telegenetic consultations, remote chemotherapy support, remote monitoring using wearables, expedited condition triage and palliative care," Fu said.
"By fully addressing each patient's needs, we're making a deep impact on personalized patient care and satisfaction."
PROPOSAL
Prior to working with Amwell, City of Hope delivered telehealth services, but the technology it used was not integrated with other systems, leaving room for an improved care journey for patients and providers.
"We started with Amwell by launching our patient app to enable virtual connections between our patients and their providers," Fu explained. "Since launching our app, we've been able to rapidly scale up our telehealth program both in terms of patients and providers using it and in terms of use cases and modalities.
"We've also been able to integrate the platform with other systems we have in place to improve the patient experience," he continued. "These were key elements – scalability and integration capabilities – that we looked for in selecting our telehealth provider as we knew we would want to grow the program."
MARKETPLACE
There is a wide variety of telehealth technology and services vendors on the health IT market today. Healthcare IT News published a special report listing these vendors and details about their offerings. Click here to read the special report.
MEETING THE CHALLENGE
Having a well-integrated telehealth platform enabled City of Hope to develop consistent workflows around telehealth that supported an enhanced patient experience. Further, an integrated platform allows the organization to track telehealth visits within the same quality improvement framework that it uses for in-person visits.
"We integrated the Amwell platform with our Epic EHR to provide a more seamless experience for patients and our provider teams," Fu noted. "Now, physicians can simply click a video icon in Epic to get to the telehealth screen and start their session.
"Before each visit, nurses or medical assistants initiate the session, talking with patients to gather the information needed to inform the session. When an interpreter is needed, the platform makes it easy to incorporate these services during a live session with the click of a button."
City of Hope also uses the Doximity Dialer to facilitate patient telephone calls straight from the Epic Haiku mobile app with a caller ID registered to City of Hope. This gives patients a greater feeling of trust from the start of the call, knowing that the telehealth call is a legitimate service coming from their healthcare institution.
"Another crucial technology feature is the ability to easily bring other members of the care team into the video encounter," Fu said. "It's not uncommon for our patients to have a person they want to be involved in the discussion, such as a family member or other caregiver – even interpreters can be added to visits. This feature, which allows the sharing of screens, significantly enhances satisfaction among our patients.
"However, what really makes our telehealth service unique is the network of services the patient receives via telehealth," he continued. "City of Hope offers concierge-like specialized healthcare services that help patients navigate their care journey and gain answers to questions about medication management, alternative treatments that can reduce side effects and more."
The organization also connects patients with supportive care services that deliver in-person support when needed, such as when patients face mobility issues or when child life specialists can work with the children of adult patients or the siblings of pediatric patients.
RESULTS
"We looked at several different success metrics and largely chose to focus on process measures, including how likely patients are to recommend our telehealth services," Fu said. "We also looked at the number of successful completions to ensure our process and the use of the technology was easy for patients, as well as satisfaction with the use of telehealth services.
"We're now beginning to look at health outcomes achieved via telehealth," he added. "Early data show that similar to many organizations, cancer screening procedures dropped during the pandemic, but we observed that the decrease was uneven across specialties."
To measure clinical outcomes, City of Hope is tracking its patients as well as referrals into its system who had delayed screening. Based on the data it receives, City of Hope continually refines and improves its virtual care services to meet patients' needs, Fu said.
ADVICE FOR OTHERS
"When launching or expanding a telehealth program, ensure patients are kept at the center," Fu advised. "Telehealth services should be deployed in such a way that they cause the least amount of stress for patients, especially those who are dealing with complex conditions.
"This can be achieved by mapping out the patient journey for both virtual and in-person care and looking for opportunities to strengthen care coordination and management, the quality of care that patients receive, and more."
Even during the madness of the first months of COVID-19, City of Hope's patient-centric approach to cancer care, including use of telemedicine, strengthened its ability to optimize patient outcomes, improve the patient experience and provide uninterrupted cancer care, Fu added.
"Our telemedicine use is just one of the ways City of Hope has expanded our reach beyond patients in the Los Angeles area," he concluded.
"We reach cancer patients around the globe, including those taking part in clinical trials. In an era of digitally augmented patient care, a continual focus on meeting a patient's holistic care needs will become a competitive differentiator for healthcare providers."
Twitter: @SiwickiHealthIT
Email the writer: bsiwicki@himss.org
Healthcare IT News is a HIMSS Media publication.
Original Source: healthcareitnews.com
PatientBond, Vizient Team up for Digital Behavior Change Tools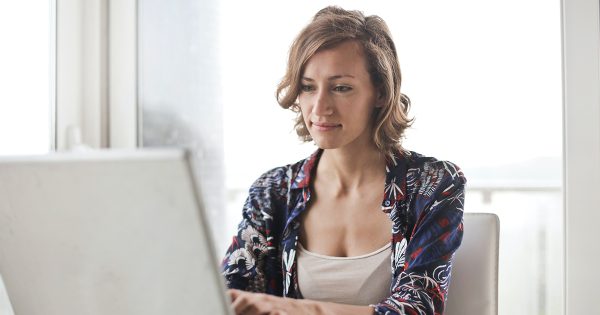 Patient engagement SaaS provider PatientBond and healthcare performance improvement and analytics company Vizient are partnering up to provide Vizient member healthcare organizations with digital patient engagement and behavior change programs.
WHY IT MATTERSPatientBond's digital engagement workflows can be personalized with psychographic insights, with the aim of activating patient behaviors and driving improved patient engagement and outcomes.
Through the partnership, Vizient's customer base, which includes academic medical centers, pediatric facilities, and community hospitals, will offer programming including care gap closures, condition specific messaging, screenings and appointment reminders and appropriate use communications.
The aim of the programs is to reduce hospital readmissions and improve digital health risk assessments.
Other programs included in the deal will provide psychographically segmented marketing campaigns to advance patient/member activation, as well as patient and physician matching or find a doctor services based on psychographic insights.
The deal will also provide extensive market research insights and dynamic payment reminders for partners.
THE LARGER TRENDPatient-reported outcomes are a critical way to assess the ongoing state of patient health and satisfaction, and a growing number of digital tools are helping them do so.
The financial upside for care providers is also noteworthy: Jackson Hospital significantly improved its finances with digital patient engagement tools, switching from letters and phone calls to automated emails and text messages along with some help from analytics.
At Rush University Medical Center, the hospital has deployed similar digital tools to reduce the strain of avoidable readmissions and ED recidivism when resources already were at capacity.
Last year, Cardinal Health announced the launch of a digital patient engagement platform aimed at addressing medication adherence challenges – a significant issue for the health industry and patients.
In 2019, Vizient collaborated with Civica Rx on provider needs analytics data to reduce Rx costs. By providing insights into purchasing patterns and provider needs through its analytics and data capabilities, Vizient helped Civica Rx anticipate gaps in drug availability and affordability.
ON THE RECORD"PatientBond brings consumer science and dynamic intervention technologies to healthcare with unmatched clinical and business results," said PatientBond CEO Justin Dearborn in a statement. "Vizient's member healthcare organizations can benefit from PatientBond's personalized patient engagement at scale with proven and consistent results."
Nathan Eddy is a healthcare and technology freelancer based in Berlin.Email the writer: nathaneddy@gmail.comTwitter: @dropdeaded209
Source Here: healthcareitnews.com
LifePoint Health Inks Data Deal With Health Catalyst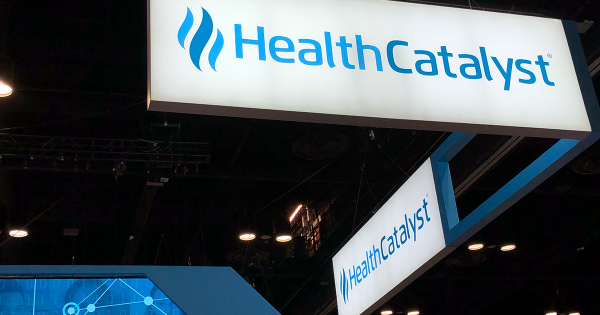 Brentwood, Tennessee-based LifePoint Health has entered a new collaboration with Health Catalyst and will use its analytics technologies to help bolster care quality, lower costs and improve population health management.
WHY IT MATTERSLifePoint Health will integrate Health Catalyst's data operating system and analytics tools to gather performance metrics and drive improvements in healthcare quality, reporting and operational and financial decision-making.
By discovering and sharing clinical data, the partnership will help reduce variation in clinical outcomes. Health Catalyst's tools dovetail with LifePoint's national quality and facility recognition program goals to measurably improve patient care, safety and satisfaction as well as improve access and lower costs, according to the company.
In addition to the cloud-based data platform, LifePoint will use Health Catalyst's analyzer, insights, AI, patient safety monitoring and data entry applications. The suite of tools can help increase organizational speed and interoperability, according to Health Catalyst.
THE LARGER TREND
While healthcare organizations are just beginning to scratch the surface of using data to drive improvements, according to Health Catalyst President Patrick Nelli, the company's strategic acquisitions have provided them with the ability to customize software and services around core care systems.
One of them was its purchase earlier this year of KPI Ninja, whose event-driven data processing capabilities complement Health Catalyst's own platform, enabling customers to build new services and operational tools around their core care systems.
LifePoint, meanwhile, has been making acquisitions of its own, such as its June 2021 addition of specialty hospital company Kindred Healthcare, with an eye toward a delivery network that taps into Kindred's specialty hospital and rehabilitative expertise and its behavioral health platform.
ON THE RECORD"The Health Catalyst DOS platform, along with our technology product suites and applications, and improvement expertise, will best position LifePoint Health to achieve, sustain and scale the highest standards of care across its network," said Health Catalyst CEO Dan Burton in a statement this week.
Andrea Fox is senior editor of Healthcare IT News.Email: afox@himss.orgHealthcare IT News is a HIMSS publication.
Source: healthcareitnews.com
Fifteen Months for Domestic Worker Who Stole Jewellery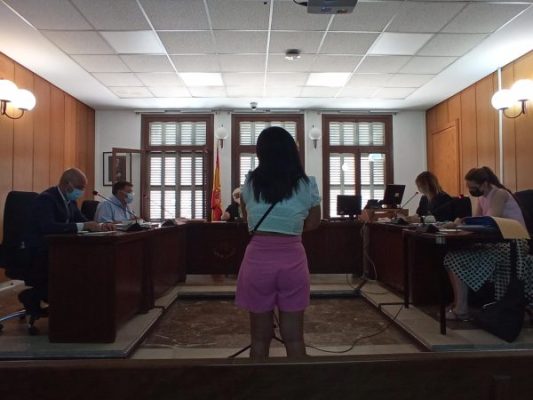 On Thursday, a Palma court sentenced a domestic worker to fifteen months for the theft of jewellery from her employer, a woman in her eighties.
Between 2015 and the end of 2020, the 45-year-old Chilean worked two days a week at the woman's home in Sa Indioteria, Palma. Over that period, she stole various items of jewellery. The woman only realised this at the end of 2020, which was when she reported the matter to the National Police.
The police established that these items, which included watches, rings and bracelets, were sold in gold-buying establishments in Palma. The woman later verified that these were hers. As well as the jewellery, a hearing aid was stolen.
In January 2021, the domestic worker was arrested. Described as being in an "irregular situation" in Spain, her lawyer obtained agreement for the sentence to be suspended so long as a sum of 10,700 euros is paid over three years, at a rate of 297 euros per month, and she does not commit another crime during this period.
Article: majorcadailybulletin.com