Clinical Messaging Platform Hospify to Close, Bupa Arabia Invests in Global Ventures, and More News Briefs
Clinical messaging platform Hospify to close
British healthtech startup Hospify has announced it will close its secure clinical messaging platform on 31 January 2021.
Hospify said it suffered a decline in demand after the government suspended the UK 2018 Data Protection Act in relation to healthcare last year for the duration of the COVID-19 pandemic.
It also cited difficulties caused by "post-Brexit uncertainties surrounding the future of the UK's data adequacy agreement with the EU".
A statement from the Hospify team says: "It's a sad end to a wonderful vision, a vision of universal health care communication that was both free of data exploitation and free at the point of use."
Insurance giant Bupa Arabia invests in Global Ventures
UAE-based international venture capital firm Global Ventures has announced new investment from Bupa Arabia, the leading health insurance company in the region.
Bupa Arabia's participation in Global Ventures Fund II as strategic partner aims to foster the healthcare ecosystem in the region and particularly in Saudi Arabia.
The investment is part of the Bupa Arabia's strategy to participate and invest in disruptive healthcare and insurance technologies, amongst other targeted growth sectors.
Noor Sweid, Global Ventures founder and general partner, said: "Bupa Arabia shares our outlook and ambition on the digital health sector, and its potential for technology and innovation to deliver long-term economic benefits particularly in emerging markets."
Liverpool Heart and Chest Hospital achieves EMRAM Stage 6
Specialist NHS trust Liverpool Heart and Chest Hospital (LHCH) has been awarded Stage 6 of the EMRAM, or Electronic Medical Record Adoption Model, by HIMSS.
The EMRAM measures the adoption and maturity of a health facility's inpatient EMR capabilities from 0 to 7. Achieving Stage 6 means the trust has established clear goals for improving safety, minimising errors, and recognising the importance of healthcare IT.
Kate Warriner, chief digital and information officer said: "Digital excellence must be the cornerstone if we are to continually improve the care that we provide for our patients in the years ahead. Therefore, whilst we are rightly proud of this achievement, we have ambitions for further pioneering innovation and advancing our use of technology to become a Stage 7 hospital."
More than $110m raised by Sheba's ARC Innovation Center
Israel's Sheba Medical Center has announced that six companies from its Accelerate Redesign Collaborate (ARC) Innovation Center raised more than $110 million (EUR97.2m) in 2021.
ARC brings new technologies into the hospital and community ecosystem focusing on digital health technologies including precision medicine, big data, artificial intelligence (AI), predictive analytics, telemedicine and mobile health.
Sheba MedTech startups receiving investments this year included: Aidoc, BELKIN Laser, Starget Pharma Append Medical, Innovalve Bio Medical and TechsoMed.
Professor Eyal Zimlichman, ARC director and founder, said: "The ARC Innovation Center has been focusing on ground-breaking, innovative technologies with a prime directive to redesign healthcare."
Konica Minolta named as part of NHS Digital Documents Solutions framework
Konica Minolta Business Solutions (UK) Ltd has been named as one of 46 suppliers on the new ?5 billion Digital Documents Solutions framework.
The firm will provide solutions across five key areas: internal print, external print, digital mail room, scanning and electronic document management solutions.
Jason Barnes, head of public sector, Konica Minolta, said: "Having been chosen through a competitive tender process, we are especially pleased to be newly appointed to the LPP framework, which deepens and furthers our reach into the NHS health sector."
Original Source: healthcareitnews.com
Spain, EU Propose to Keep Gibraltar Land Border Open, Spain Says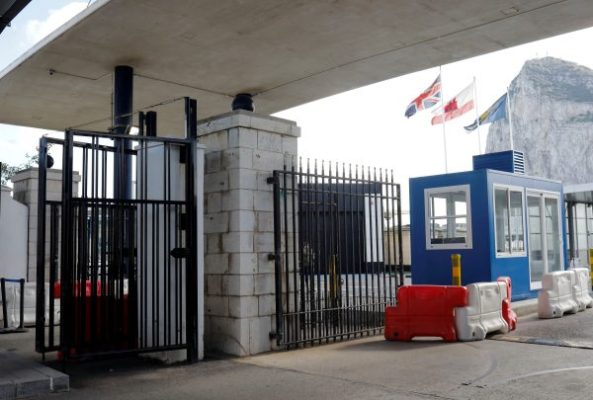 Spain and the European Commision have sent Britain a proposal to keep the Gibraltar land border open as part of a definitive solution settling the post-Brexit status of the enclave, the Spanish foreign ministry said today.
Spain, Britain and the European Union agreed on Dec. 31, 2020, hours before Britain's full exit from the bloc, that Gibraltar would remain part of EU agreements such as the Schengen Area and Spain would police the port and the airport, pending a definitive solution. Spain's Foreign Affairs minister Jose Manuel Albares told Spanish local and regional authorities near Gibraltar today both Spain and the European Commission had sent Britain "a proposal to make the area a zone of shared prosperity".
The British ambassador in Madrid Hugh Elliott said on Thursday in an interview on Gibraltar TV GBC he was confident a deal can be reached this year.
The Spanish-EU proposal includes removing the fence to ensure free flow of people between Spain and the enclave, the Spanish ministry said in a statement.
"This requires Spain to take control, on behalf of the Schengen area, of Gibraltar's external borders and, to this end, to be able to exercise certain functions and powers necessary to protect the integrity and security of the Schengen area," it added.
About 15,000 people commute daily from Spain to Gibraltar, which has a population of about 32,000.
Spain has agreed to put aside the issue of its sovereignty claim over Gibraltar to focus on the opportunity to keep the border open, the Foreign Minister said.
Original Source: majorcadailybulletin.com
SARS-CoV-2 Detection in 30 Minutes Using Gene Scissors
CRISPR-Cas is versatile: Besides the controversial genetically modified organisms (GMOs), created through gene editing, various new scientific studies use different orthologues of the effector protein Cas to detect nucleic acids such as DNA or RNA.
Original Article: medicalxpress.com
Unusual Type of Antibody Shows Ultrapotent Activity Against Zika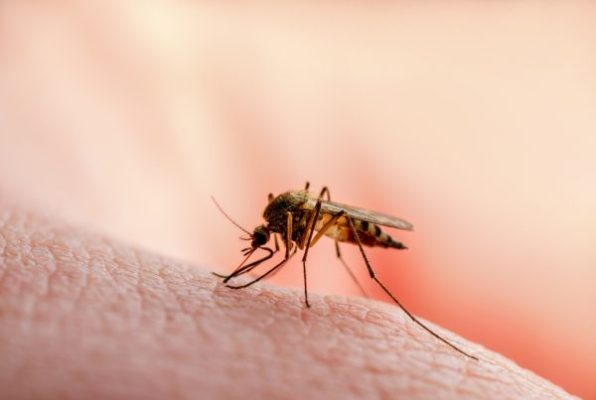 An unusual type of antibody that even at miniscule levels neutralizes the Zika virus and renders the virus infection undetectable in preclinical models has been identified by a team led by Weill Cornell Medicine, New York-Presbyterian and National Institutes of Health (NIH) investigators.
Source Here: medicalxpress.com