Digital Health Apps in Germany – an Update on the DiGA Journey
Digital therapeutics, or Digital Health Applications (DiGA), are apps for the detection, monitoring, treatment, or alleviation of medical conditions. The DiGA initiative is part of the 2019 Digital Healthcare Act (DVG) that sets the legal framework for doctors to prescribe DiGAs to the 73 million citizens insured with a statutory health insurer that reimburses their use, and has been recognised as a pioneering approach globally. To classify as a DiGA, apps that are CE-marked as Class 1 and 2a low risk medical devices must have successfully passed the Fast-Track assessment process by the Federal Institute for Drugs and Medical Devices (BfArM). The assessment appraises an app with regards to its safety, performance, data protection, information security, medical effectiveness, interoperability, its ability to bring positive health effects and advance the healthcare system, among other things.
The first DiGAs were authorised for use in October 2020, and now a total of 24 are approved (as of 29 Nov 2021). So far, 106 applications were submitted, of which six were rejected and 52 withdrawn – on the grounds of inappropriate study design (42%) and inapt systematic data evaluation (42%). Currently 24 apps are under review. The approved DiGAs cover a range of medical fields including: cancer (2); cardiovascular system (1); ears (1); hormones & metabolism (3); muscles & bones & joints (3); nervous system (3) and psyche (11).
Initially, DiGA developers stemmed from the startup domain, but interest from medtech and pharma companies – as well as industry associations is increasing. The majority (86%) of applications are "made in Germany", with 10% of DiGA applicants based in other European countries and 4% in the US and New Zealand.
According to the health innovation hub (hih), a think-tank, and implementation supporter for the digitisation efforts of the German Federal Ministry of Health, doctors prescribed DiGAs around 50,000 times between October 2020 and November 2021. This was slightly below the hih's expectations – though could be attributed to the time it takes to educate doctors on the use of these new tools.
Best practices must be shared, and opinion leaders need to be involved to drive up prescription numbers. The fact that some DiGAs are more commercially successful than others suggests that vendors must engage in marketing activities to familiarise doctors and patients with their products. DiGA developers have conceded that they had underestimated the effort it takes to commercialise them.
WHY IT MATTERS
The 2018 study 'Smart Health Systems, International comparison of digital strategies' examined to what extent 18 selected countries had digitised their healthcare delivery. The fact that the study ranked Germany in 17th place may have acted as a overdue wake-up call for action. The Federal German Health Minister, Jens Spahn, who assumed office in March 2018, has enacted a series of laws that advance the digitisation of healthcare delivery in Germany.
Despite the slow start compared to its European neighbours, Germany's digitisation efforts leaped forward with the launch of DiGAs. There are several notable leading approaches. Firstly, apps can get prescribed and reimbursed, with the latter being dependent on an app's ability to improve patient-relevant structures and processes in healthcare such as facilitating access to care or coping with illness-related difficulties in everyday life. However, DiGAs do not stand alone and are one piece in a digitally supported healthcare delivery ecosystem, with other elements such as electronic health records (EHR) and e-prescribing incorporated. Therefore, the BfArM emphasis on the interoperability of DiGAs is becoming increasingly important to ensure that the data captured via an app can be transferred into a patient's EHR and integrated into doctors' workflows.
Based on the positive reception of DiGAs, the Federal Health Ministry hopes that the range of medical conditions supported by DiGAs will continue to grow. Moreover, the DiGA-concept will be applied in the nursing field with the creation of the so-called digital nursing applications (DiPA) to be launched on 1 January 2022. Their aim is to assist organising and managing nursing tasks, especially with a view to support those looking after relatives at home. Additionally, DiGAs offer an opportunity to collect real-world data that can be used for population health management and research purposes to advance patient outcomes. However, these are cleatrly early days for DiGAs and the BfArM announced plans to tighten the certification process. There have also been calls to make DiGAs available to the ten million privately insured citizens.
THE LARGER CONTEXT
The German approach has inspired other countries to look closer at reimbursable apps. In October, French President Emmanuel Macron announced plans to replicate the DiGA reimbursement scheme and the hih has also reportedly had interest from North America and other European countries to integrate elements of the DiGA approach into their eHealth strategies. Representatives from Belgium, Denmark, Finland, France, Ireland, Luxemburg, Spain and Sweden spoke at a recent hih event in a joint effort to harmonise market access for reimbursable medical apps across Europe. As they all face similar challenges, they felt that the German DiGA approach was helpful and could be used as a template for their own respective efforts. They agreed to continue with multilateral talks, also on an EU-level.
ON THE RECORD
"There is a market for digital therapies. We did something very non-Germanic by trying something new and improving it at the same time in an agile way," commented Dr Gottfried Ludewig, Head of Digitisation and Innovation, Federal Ministry of Health.
Dr Wiebke Lobker, Head of Innovation and Change Management, BfArM, emphasised that DiGas are part of a connected healthcare system: "Positive healthcare effects are important, but increasingly so is interoperability, so that data can be transferred to EHRs. There will be more future requirements regarding data transfer to enable a connected eHealth ecosystem."
"DiGAs need to be integrated into the physicians' workflows and included into EHRs. We need clear processes for DiGAs to be reimbursed from private insurers. Other countries are looking at Germany to copy the processes. Nobody thought this would be possible for Germany to become a leader in some eHealth respects," said Nora Blum, Co-Founder, Selfapy.
Furthermore, Christian Oberle, President, CNS, Luxemburg concluded: "Germany succeeded in a short time frame, which is inspiring. DiGAs create a dynamic that helps the digitisation of healthcare. This gives hope to others".
Original Source: healthcareitnews.com
PatientBond, Vizient Team up for Digital Behavior Change Tools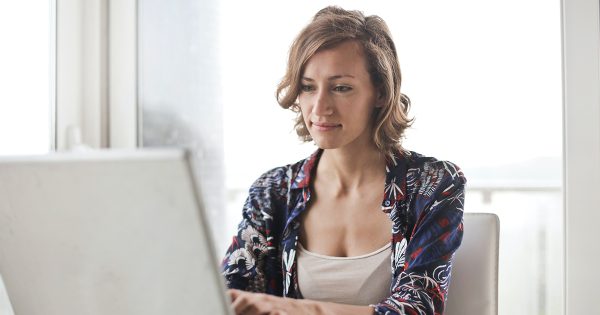 Patient engagement SaaS provider PatientBond and healthcare performance improvement and analytics company Vizient are partnering up to provide Vizient member healthcare organizations with digital patient engagement and behavior change programs.
WHY IT MATTERSPatientBond's digital engagement workflows can be personalized with psychographic insights, with the aim of activating patient behaviors and driving improved patient engagement and outcomes.
Through the partnership, Vizient's customer base, which includes academic medical centers, pediatric facilities, and community hospitals, will offer programming including care gap closures, condition specific messaging, screenings and appointment reminders and appropriate use communications.
The aim of the programs is to reduce hospital readmissions and improve digital health risk assessments.
Other programs included in the deal will provide psychographically segmented marketing campaigns to advance patient/member activation, as well as patient and physician matching or find a doctor services based on psychographic insights.
The deal will also provide extensive market research insights and dynamic payment reminders for partners.
THE LARGER TRENDPatient-reported outcomes are a critical way to assess the ongoing state of patient health and satisfaction, and a growing number of digital tools are helping them do so.
The financial upside for care providers is also noteworthy: Jackson Hospital significantly improved its finances with digital patient engagement tools, switching from letters and phone calls to automated emails and text messages along with some help from analytics.
At Rush University Medical Center, the hospital has deployed similar digital tools to reduce the strain of avoidable readmissions and ED recidivism when resources already were at capacity.
Last year, Cardinal Health announced the launch of a digital patient engagement platform aimed at addressing medication adherence challenges – a significant issue for the health industry and patients.
In 2019, Vizient collaborated with Civica Rx on provider needs analytics data to reduce Rx costs. By providing insights into purchasing patterns and provider needs through its analytics and data capabilities, Vizient helped Civica Rx anticipate gaps in drug availability and affordability.
ON THE RECORD"PatientBond brings consumer science and dynamic intervention technologies to healthcare with unmatched clinical and business results," said PatientBond CEO Justin Dearborn in a statement. "Vizient's member healthcare organizations can benefit from PatientBond's personalized patient engagement at scale with proven and consistent results."
Nathan Eddy is a healthcare and technology freelancer based in Berlin.Email the writer: nathaneddy@gmail.comTwitter: @dropdeaded209
Source Here: healthcareitnews.com
LifePoint Health Inks Data Deal With Health Catalyst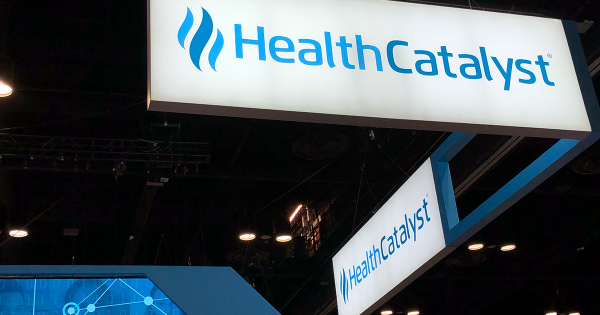 Brentwood, Tennessee-based LifePoint Health has entered a new collaboration with Health Catalyst and will use its analytics technologies to help bolster care quality, lower costs and improve population health management.
WHY IT MATTERSLifePoint Health will integrate Health Catalyst's data operating system and analytics tools to gather performance metrics and drive improvements in healthcare quality, reporting and operational and financial decision-making.
By discovering and sharing clinical data, the partnership will help reduce variation in clinical outcomes. Health Catalyst's tools dovetail with LifePoint's national quality and facility recognition program goals to measurably improve patient care, safety and satisfaction as well as improve access and lower costs, according to the company.
In addition to the cloud-based data platform, LifePoint will use Health Catalyst's analyzer, insights, AI, patient safety monitoring and data entry applications. The suite of tools can help increase organizational speed and interoperability, according to Health Catalyst.
THE LARGER TREND
While healthcare organizations are just beginning to scratch the surface of using data to drive improvements, according to Health Catalyst President Patrick Nelli, the company's strategic acquisitions have provided them with the ability to customize software and services around core care systems.
One of them was its purchase earlier this year of KPI Ninja, whose event-driven data processing capabilities complement Health Catalyst's own platform, enabling customers to build new services and operational tools around their core care systems.
LifePoint, meanwhile, has been making acquisitions of its own, such as its June 2021 addition of specialty hospital company Kindred Healthcare, with an eye toward a delivery network that taps into Kindred's specialty hospital and rehabilitative expertise and its behavioral health platform.
ON THE RECORD"The Health Catalyst DOS platform, along with our technology product suites and applications, and improvement expertise, will best position LifePoint Health to achieve, sustain and scale the highest standards of care across its network," said Health Catalyst CEO Dan Burton in a statement this week.
Andrea Fox is senior editor of Healthcare IT News.Email: afox@himss.orgHealthcare IT News is a HIMSS publication.
Source: healthcareitnews.com
Fifteen Months for Domestic Worker Who Stole Jewellery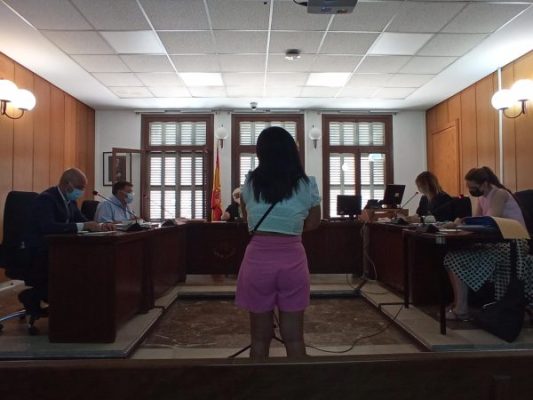 On Thursday, a Palma court sentenced a domestic worker to fifteen months for the theft of jewellery from her employer, a woman in her eighties.
Between 2015 and the end of 2020, the 45-year-old Chilean worked two days a week at the woman's home in Sa Indioteria, Palma. Over that period, she stole various items of jewellery. The woman only realised this at the end of 2020, which was when she reported the matter to the National Police.
The police established that these items, which included watches, rings and bracelets, were sold in gold-buying establishments in Palma. The woman later verified that these were hers. As well as the jewellery, a hearing aid was stolen.
In January 2021, the domestic worker was arrested. Described as being in an "irregular situation" in Spain, her lawyer obtained agreement for the sentence to be suspended so long as a sum of 10,700 euros is paid over three years, at a rate of 297 euros per month, and she does not commit another crime during this period.
Article: majorcadailybulletin.com