Health System Accuses Docs of Divulging Confidential Trade Secrets
In a lawsuit filed this past week, the Medical University of South Carolina accused a group of soon-to-be-former employees of divulging trade secrets to another health system in an attempt to develop a rival treatment program.
According to the complaint, which was filed in Charleston County Court, a group of doctors allegedly planned to carry out a "wholesale departure" of physicians, nurses, technicians, staff and fellows in MUSC's Division of Head and Neck Oncology.
MUSC claimed the group did so in order to establish a head and neck practice at HCA Healthcare's Trident Medical Center, also in Charleston.
"On information and belief, the physicians acted in concert, with each other and with HCA and Trident, to engage in unlawful conduct and lawful conduct using unlawful means to effectuate their overall plan and scheme to the injury of MUSC and [University Medical Associates]," according to the complaint.
Trident and HCA Healthcare did not respond to requests for comment by press time.
WHY IT MATTERS
According to MUSC, a key part of the physicians' alleged scheme involved the misappropriation of confidential information.
As the filing outlined, as it built its HNO Division over the past 20 years, MUSC identified and purchased the equipment necessary to perform "sophisticated and complicated" surgical procedures.
It also developed physician preference cards and instrument lists to perform those procedures.
These preference cards are at the heart of MUSC's complaint: They catalog specific tools, supplies, room setup, types and brands of instruments, pharmaceuticals and processes to follow for each specialized procedure.
MUSC's cards are not available in the public domain; accessing them requires a two-factor authentication system, according to the health system.
"While still employed by MUSC, without any authority or justification for doing so and in violation of their duties to MUSC, defendants … directed a registered nurse employed by MUSC to send MUSC physician preference cards to HCA, which she did by email correspondence to HCA," the complaint alleged.
"Without the misappropriated physician preference cards and instrument lists, the defendant physicians would not be able to quickly establish the facilities, processes, and procedures to perform these complicated head and neck procedures at HCA's Trident Medical Center."
MUSC also accused various defendants of obtaining MUSC's instrument list and emailing it to HCA; of trying to obtain patient lists; and of providing case logs to HCA.
All six physicians named in the lawsuits are scheduled to stop working at MUSC as of November 30.
The health system is accusing the defendants of breach of duty of loyalty, interference with contractual relationships, civil conspiracy, breach of contract, unfair trade practices, misappropriation of trade secrets.
It is seeking an injunction to stop the doctors' alleged plan, as well as damages.
THE LARGER TREND
Proprietary information is a hot commodity in the healthcare space, particularly where innovation is concerned.
Just this month, the U.S. Supreme Court invited the Solicitor General to weigh in about a case involving trade secrets and compensatory damages between the electronic health record vendor Epic and Tata Consultancy Services.
In March of this year, the post-acute care company CareCentrix filed a corporate espionage lawsuit against its competitor, Signify.
As outlined in CareCentrix's complaint, General Manager and Vice President of Product Marcus Lanznar spied on his employer at the behest of Signify.
Meanwhile, telehealth giant Teladoc filed a lawsuit against competitor Amwell this past October, accusing it of alleged patent infringement.
ON THE RECORD
"In summary, the defendant physicians have obtained MUSC's confidential and proprietary information with the intent to use this information and/or provide this information to HCA for the development of a head and neck cancer treatment department at HCA's Trident Medical Center, all in violation of the duties owed by the physicians to MUSC," read the complaint.
Kat Jercich is senior editor of Healthcare IT News.
Twitter: @kjercich
Email: kjercich@himss.org
Healthcare IT News is a HIMSS Media publication.
Original Source: healthcareitnews.com
PatientBond, Vizient Team up for Digital Behavior Change Tools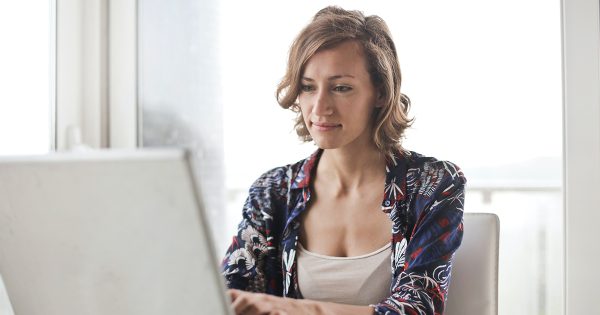 Patient engagement SaaS provider PatientBond and healthcare performance improvement and analytics company Vizient are partnering up to provide Vizient member healthcare organizations with digital patient engagement and behavior change programs.
WHY IT MATTERSPatientBond's digital engagement workflows can be personalized with psychographic insights, with the aim of activating patient behaviors and driving improved patient engagement and outcomes.
Through the partnership, Vizient's customer base, which includes academic medical centers, pediatric facilities, and community hospitals, will offer programming including care gap closures, condition specific messaging, screenings and appointment reminders and appropriate use communications.
The aim of the programs is to reduce hospital readmissions and improve digital health risk assessments.
Other programs included in the deal will provide psychographically segmented marketing campaigns to advance patient/member activation, as well as patient and physician matching or find a doctor services based on psychographic insights.
The deal will also provide extensive market research insights and dynamic payment reminders for partners.
THE LARGER TRENDPatient-reported outcomes are a critical way to assess the ongoing state of patient health and satisfaction, and a growing number of digital tools are helping them do so.
The financial upside for care providers is also noteworthy: Jackson Hospital significantly improved its finances with digital patient engagement tools, switching from letters and phone calls to automated emails and text messages along with some help from analytics.
At Rush University Medical Center, the hospital has deployed similar digital tools to reduce the strain of avoidable readmissions and ED recidivism when resources already were at capacity.
Last year, Cardinal Health announced the launch of a digital patient engagement platform aimed at addressing medication adherence challenges – a significant issue for the health industry and patients.
In 2019, Vizient collaborated with Civica Rx on provider needs analytics data to reduce Rx costs. By providing insights into purchasing patterns and provider needs through its analytics and data capabilities, Vizient helped Civica Rx anticipate gaps in drug availability and affordability.
ON THE RECORD"PatientBond brings consumer science and dynamic intervention technologies to healthcare with unmatched clinical and business results," said PatientBond CEO Justin Dearborn in a statement. "Vizient's member healthcare organizations can benefit from PatientBond's personalized patient engagement at scale with proven and consistent results."
Nathan Eddy is a healthcare and technology freelancer based in Berlin.Email the writer: nathaneddy@gmail.comTwitter: @dropdeaded209
Source Here: healthcareitnews.com
LifePoint Health Inks Data Deal With Health Catalyst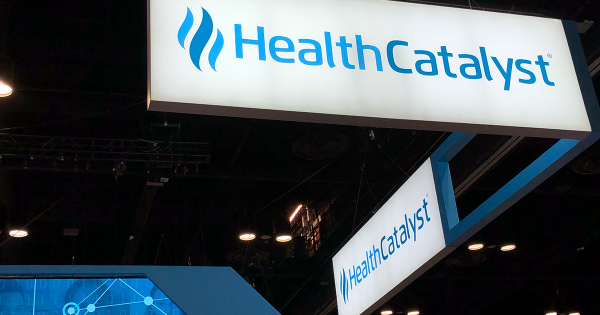 Brentwood, Tennessee-based LifePoint Health has entered a new collaboration with Health Catalyst and will use its analytics technologies to help bolster care quality, lower costs and improve population health management.
WHY IT MATTERSLifePoint Health will integrate Health Catalyst's data operating system and analytics tools to gather performance metrics and drive improvements in healthcare quality, reporting and operational and financial decision-making.
By discovering and sharing clinical data, the partnership will help reduce variation in clinical outcomes. Health Catalyst's tools dovetail with LifePoint's national quality and facility recognition program goals to measurably improve patient care, safety and satisfaction as well as improve access and lower costs, according to the company.
In addition to the cloud-based data platform, LifePoint will use Health Catalyst's analyzer, insights, AI, patient safety monitoring and data entry applications. The suite of tools can help increase organizational speed and interoperability, according to Health Catalyst.
THE LARGER TREND
While healthcare organizations are just beginning to scratch the surface of using data to drive improvements, according to Health Catalyst President Patrick Nelli, the company's strategic acquisitions have provided them with the ability to customize software and services around core care systems.
One of them was its purchase earlier this year of KPI Ninja, whose event-driven data processing capabilities complement Health Catalyst's own platform, enabling customers to build new services and operational tools around their core care systems.
LifePoint, meanwhile, has been making acquisitions of its own, such as its June 2021 addition of specialty hospital company Kindred Healthcare, with an eye toward a delivery network that taps into Kindred's specialty hospital and rehabilitative expertise and its behavioral health platform.
ON THE RECORD"The Health Catalyst DOS platform, along with our technology product suites and applications, and improvement expertise, will best position LifePoint Health to achieve, sustain and scale the highest standards of care across its network," said Health Catalyst CEO Dan Burton in a statement this week.
Andrea Fox is senior editor of Healthcare IT News.Email: afox@himss.orgHealthcare IT News is a HIMSS publication.
Source: healthcareitnews.com
Fifteen Months for Domestic Worker Who Stole Jewellery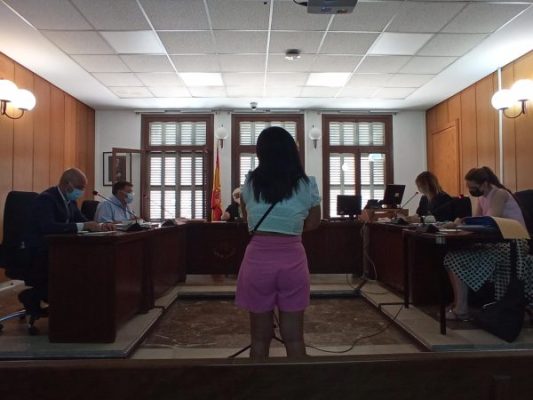 On Thursday, a Palma court sentenced a domestic worker to fifteen months for the theft of jewellery from her employer, a woman in her eighties.
Between 2015 and the end of 2020, the 45-year-old Chilean worked two days a week at the woman's home in Sa Indioteria, Palma. Over that period, she stole various items of jewellery. The woman only realised this at the end of 2020, which was when she reported the matter to the National Police.
The police established that these items, which included watches, rings and bracelets, were sold in gold-buying establishments in Palma. The woman later verified that these were hers. As well as the jewellery, a hearing aid was stolen.
In January 2021, the domestic worker was arrested. Described as being in an "irregular situation" in Spain, her lawyer obtained agreement for the sentence to be suspended so long as a sum of 10,700 euros is paid over three years, at a rate of 297 euros per month, and she does not commit another crime during this period.
Article: majorcadailybulletin.com