HIMSSCast: Making Healthcare Cybersecurity Education Really Work
The cyberattacks against healthcare provider organizations just keep coming and coming. Bad actors are after that juicy patient data, which is worth much more than just a simple credit card number.
This is why healthcare CIOs, CISOs and other security leaders have to educate their organizations' employees on the best way to counteract cyberattacks. But this kind of education really needs to get through and sink in to be effective.
On this podcast, the guest is Tyler Cohen Wood. Tyler is co-founder of Dark Cryptonite, a networking and cybersecurity technology vendor that offers what it calls the Alternet, an Internet alternative that aims to give organizations the privacy they need and is designed to eliminate the threat of ransomware, phishing and malware.
Tyler also was deputy division chief and senior intelligence officer for the U.S. Defense Intelligence Agency, where she helped the White House and DoD thwart many threats to U.S. cybersecurity. She developed and taught cybersecurity awareness training to federal law enforcement, U.S. Special Forces, and other 3-letter agency case officers.
She also served at Inspired eLearning, where she was their subject matter expert and helped develop all of their cybersecurity awareness training. She won awards for two of the courses she created.
Like what you hear? Subscribe to the podcast on Apple Podcasts, Spotify or Google Play!
Talking points:
Where healthcare CISOs, CIOs or other security leaders start the process of putting together a high-quality cybersecurity education program
Best practices for building a cybersecurity education program
Tools that can help CISOs, CIOs and other security leaders
Things that CISOs, CIOs and other security leaders should avoid while putting together education programs
Components of a cybersecurity education program that really get through to people and sink in
How security leaders should keep a cybersecurity education program going on an ongoing basis
When should they freshen things up?
More about this episode:
Senator Warner issues healthcare cybersecurity policy options
St. Luke's Health reports data breach
Concern for cybersecurity workforce mental health is rising
Data storage, backup and recovery tech notches multiple wins for St. Joseph's Health
CommonSpirit still working to restore EHR systems after ransomware attack confirmed
Twitter: @SiwickiHealthITEmail the writer: bsiwicki@himss.orgHealthcare IT News is a HIMSS Media publication.
Article: healthcareitnews.com
Spain, EU Propose to Keep Gibraltar Land Border Open, Spain Says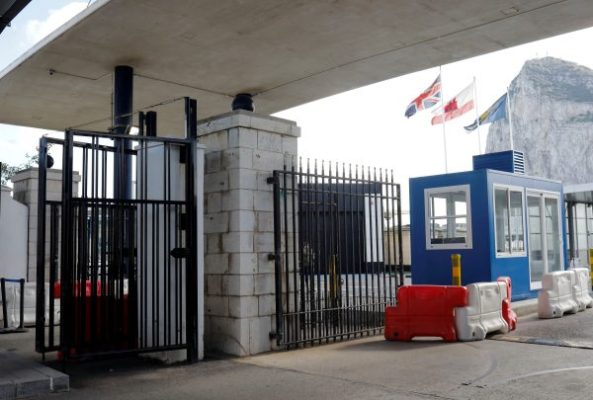 Spain and the European Commision have sent Britain a proposal to keep the Gibraltar land border open as part of a definitive solution settling the post-Brexit status of the enclave, the Spanish foreign ministry said today.
Spain, Britain and the European Union agreed on Dec. 31, 2020, hours before Britain's full exit from the bloc, that Gibraltar would remain part of EU agreements such as the Schengen Area and Spain would police the port and the airport, pending a definitive solution. Spain's Foreign Affairs minister Jose Manuel Albares told Spanish local and regional authorities near Gibraltar today both Spain and the European Commission had sent Britain "a proposal to make the area a zone of shared prosperity".
The British ambassador in Madrid Hugh Elliott said on Thursday in an interview on Gibraltar TV GBC he was confident a deal can be reached this year.
The Spanish-EU proposal includes removing the fence to ensure free flow of people between Spain and the enclave, the Spanish ministry said in a statement.
"This requires Spain to take control, on behalf of the Schengen area, of Gibraltar's external borders and, to this end, to be able to exercise certain functions and powers necessary to protect the integrity and security of the Schengen area," it added.
About 15,000 people commute daily from Spain to Gibraltar, which has a population of about 32,000.
Spain has agreed to put aside the issue of its sovereignty claim over Gibraltar to focus on the opportunity to keep the border open, the Foreign Minister said.
Original Source: majorcadailybulletin.com
SARS-CoV-2 Detection in 30 Minutes Using Gene Scissors
CRISPR-Cas is versatile: Besides the controversial genetically modified organisms (GMOs), created through gene editing, various new scientific studies use different orthologues of the effector protein Cas to detect nucleic acids such as DNA or RNA.
Original Article: medicalxpress.com
Unusual Type of Antibody Shows Ultrapotent Activity Against Zika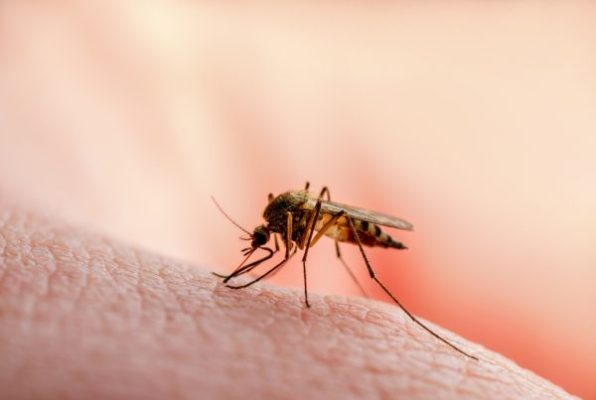 An unusual type of antibody that even at miniscule levels neutralizes the Zika virus and renders the virus infection undetectable in preclinical models has been identified by a team led by Weill Cornell Medicine, New York-Presbyterian and National Institutes of Health (NIH) investigators.
Source Here: medicalxpress.com