How a Direct Primary Care Model Provider Benefits From an Easy-to-use EHR
Enid, Oklahoma-based Reliant Direct Primary Care, which has two offices in northern Oklahoma and three providers, is a direct primary care provider that sees far fewer patients than a traditional practice.
THE PROBLEM
Dr. Jonathan Bushman, one of the three providers, previously worked for a health system, using an EHR designed to support fee-for-service billing and engineered around serving patients through a transactional delivery model.
"Being held captive by this system, I felt I had lost the ability to focus on the patient and earn patient trust, and the challenges caused by the EHR made my day-to-day activities of caring for patients feel more like a chore," he recalled. "My main focus at the time was on creating documentation to support billing for specific services, not on what was best for the patient. The process was burdensome and exhausting."
PROPOSAL
Bushman and one of his colleagues had spoken at length about different practice models and software. The colleague had mentioned his success with Elation Health, a vendor of an EHR for independent primary care practices, and its integration with other major technology platforms, including Hint and Spruce, for direct primary care.
"I took a look at a demo of Elation and was immediately impressed," Bushman said. "Elation was the most simple EHR I had seen. It was just all there – everything I needed, right in front of me, on one screen. I almost felt like I didn't need to have an orientation on how to use it.
"I had come from a large health system that had been required to use Epic and it is this massive EHR that is overwhelming. Elation is just so intuitive," he continued. "Using it has made both record-keeping and taking care of patients seamless."
When Bushman transitioned to the DPC model, he knew he wanted an EHR that was built to support the clinical care he provides to patients, not coding and billing. He also wanted an EHR that was easy to use and felt natural with his primary care workflow.
"With Elation, creating clinical documentation; keeping careful patient records; managing tasks, results and messages; and collaborating with other physicians are as easy as they need to be, and the visual experience is uncluttered with a sleek and simple design," he described. "For years in my previous employment, I had said, 'I wish my EHR would work for me. I'm tired of working for it.'
"And to me, Elation is that type of EHR," he continued. "Unlike others, it is designed for the way physicians think. The intuitive design and ease of documentation gave me back more time to spend with my patients."
MEETING THE CHALLENGE
Implementation of the EHR was fast and easy, Bushman said, and required minimal training.
"I am able to capture all the important information about my patients in an easy-to-read clinical profile, swiftly review the chronological record for my patients, see all items requiring action, and quickly document an accurate and meaningful patient story and encounter note – all in a simple three-panel view that gives me complete situational awareness of all the clinically relevant information about each patient," he said.
"Fewer clicks, no more hard-to-find information, no more jumping around between screens and multiple browser tabs per patient," he added. "Using the practice home page, I am able to easily manage all of my pending tasks, documents for review, messages, medication renewal requests and unfinished notes."
RESULTS
Accessibility is the greatest result achieved so far, Bushman said.
"Using Elation's EHR, I have the ability to extrapolate the data I want that makes a difference to my patients," he explained. "While I no longer have to report, I have all the alerts turned on as if I was reporting MIPS, so I remain aware and can address anything my patients need.
"For example, when I'm seeing many patients within an organization, I can export specific data about patients tagged by organization in a new task list and know within seconds who from this group was 'last seen' in the past six months, which is of huge value for direct pay and direct consulting."
The number of cases solved with patients is increasing while the amount of visits is decreasing, showing an increase in efficiency, he added.
"I'm doing what I want to do. I'm doing it for all the right reasons. It is very satisfying," he said. "I now have an emotional peace of mind that my colleagues ask about achieving. And while I'm not reporting for MIPS and metrics, the on-demand reports that I can create allow me to monitor and empower touch-points with patients.
"Within the DPC model, the more I can add to communication and reminders for patients, the better. The EHR's reporting tools allow me to basically create my own metrics, including both touch-points and accessibility."
ADVICE FOR OTHERS
"When I talk to colleagues struggling with similar EHR challenges, I tell them to look for an EHR that isn't built around coding and billing, especially if you've chosen to go outside the traditional fee-for-service billing model," Bushman advised.
"Look for an EHR that maximizes clinical context for each patient, makes documentation easy – helpful even – and produces a useful encounter note.
"Find a platform that helps you manage your day-to-day work, gives you tools to proactively manage a panel or population of patients – not just one patient at a time – and doesn't add to the cognitive burden of the hard work of patient care," he suggested.
"Find a vendor with an open architecture that makes integration of other software solutions quick, easy and seamless in the workflow."
Using an EHR should feel easy, he added. There should be options to customize it to one's practice needs, and it should not distract one from patients, he said.
"It should support the needs of other members of your primary care team and allow for delegation of tasks and responsibilities across the care team," he said. "Information should be easy to file and retrieve, and health information sharing should be a key feature.
"There should be an easy prescribing process and there should be integration of external pharmacy data as well as individual patient formulary information.
"There should be easy, effective and efficient integrations with laboratories for orders and results," he concluded. "It should be easy to manage the patient relationship through secure communications and refer patients outside your practice, sharing pertinent information between collaborators in a patient's care journey.
"The legacy I hope I can leave is a practice that centers my patients, thanks to the DPC model and an EHR that enables, rather than erodes, the care experience."
Twitter: @SiwickiHealthIT
Email the writer: bsiwicki@himss.org
Healthcare IT News is a HIMSS Media publication.
Original Article: healthcareitnews.com
PatientBond, Vizient Team up for Digital Behavior Change Tools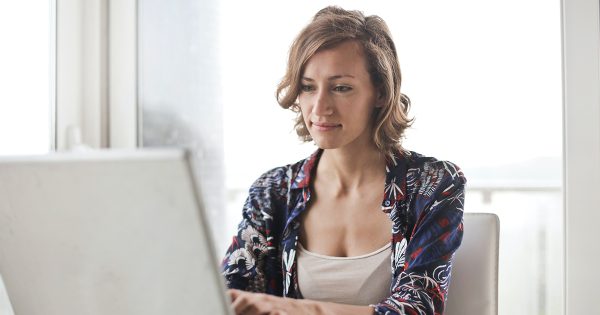 Patient engagement SaaS provider PatientBond and healthcare performance improvement and analytics company Vizient are partnering up to provide Vizient member healthcare organizations with digital patient engagement and behavior change programs.
WHY IT MATTERSPatientBond's digital engagement workflows can be personalized with psychographic insights, with the aim of activating patient behaviors and driving improved patient engagement and outcomes.
Through the partnership, Vizient's customer base, which includes academic medical centers, pediatric facilities, and community hospitals, will offer programming including care gap closures, condition specific messaging, screenings and appointment reminders and appropriate use communications.
The aim of the programs is to reduce hospital readmissions and improve digital health risk assessments.
Other programs included in the deal will provide psychographically segmented marketing campaigns to advance patient/member activation, as well as patient and physician matching or find a doctor services based on psychographic insights.
The deal will also provide extensive market research insights and dynamic payment reminders for partners.
THE LARGER TRENDPatient-reported outcomes are a critical way to assess the ongoing state of patient health and satisfaction, and a growing number of digital tools are helping them do so.
The financial upside for care providers is also noteworthy: Jackson Hospital significantly improved its finances with digital patient engagement tools, switching from letters and phone calls to automated emails and text messages along with some help from analytics.
At Rush University Medical Center, the hospital has deployed similar digital tools to reduce the strain of avoidable readmissions and ED recidivism when resources already were at capacity.
Last year, Cardinal Health announced the launch of a digital patient engagement platform aimed at addressing medication adherence challenges – a significant issue for the health industry and patients.
In 2019, Vizient collaborated with Civica Rx on provider needs analytics data to reduce Rx costs. By providing insights into purchasing patterns and provider needs through its analytics and data capabilities, Vizient helped Civica Rx anticipate gaps in drug availability and affordability.
ON THE RECORD"PatientBond brings consumer science and dynamic intervention technologies to healthcare with unmatched clinical and business results," said PatientBond CEO Justin Dearborn in a statement. "Vizient's member healthcare organizations can benefit from PatientBond's personalized patient engagement at scale with proven and consistent results."
Nathan Eddy is a healthcare and technology freelancer based in Berlin.Email the writer: nathaneddy@gmail.comTwitter: @dropdeaded209
Source Here: healthcareitnews.com
LifePoint Health Inks Data Deal With Health Catalyst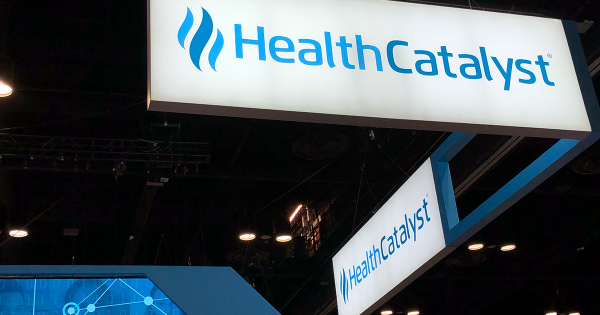 Brentwood, Tennessee-based LifePoint Health has entered a new collaboration with Health Catalyst and will use its analytics technologies to help bolster care quality, lower costs and improve population health management.
WHY IT MATTERSLifePoint Health will integrate Health Catalyst's data operating system and analytics tools to gather performance metrics and drive improvements in healthcare quality, reporting and operational and financial decision-making.
By discovering and sharing clinical data, the partnership will help reduce variation in clinical outcomes. Health Catalyst's tools dovetail with LifePoint's national quality and facility recognition program goals to measurably improve patient care, safety and satisfaction as well as improve access and lower costs, according to the company.
In addition to the cloud-based data platform, LifePoint will use Health Catalyst's analyzer, insights, AI, patient safety monitoring and data entry applications. The suite of tools can help increase organizational speed and interoperability, according to Health Catalyst.
THE LARGER TREND
While healthcare organizations are just beginning to scratch the surface of using data to drive improvements, according to Health Catalyst President Patrick Nelli, the company's strategic acquisitions have provided them with the ability to customize software and services around core care systems.
One of them was its purchase earlier this year of KPI Ninja, whose event-driven data processing capabilities complement Health Catalyst's own platform, enabling customers to build new services and operational tools around their core care systems.
LifePoint, meanwhile, has been making acquisitions of its own, such as its June 2021 addition of specialty hospital company Kindred Healthcare, with an eye toward a delivery network that taps into Kindred's specialty hospital and rehabilitative expertise and its behavioral health platform.
ON THE RECORD"The Health Catalyst DOS platform, along with our technology product suites and applications, and improvement expertise, will best position LifePoint Health to achieve, sustain and scale the highest standards of care across its network," said Health Catalyst CEO Dan Burton in a statement this week.
Andrea Fox is senior editor of Healthcare IT News.Email: afox@himss.orgHealthcare IT News is a HIMSS publication.
Source: healthcareitnews.com
Fifteen Months for Domestic Worker Who Stole Jewellery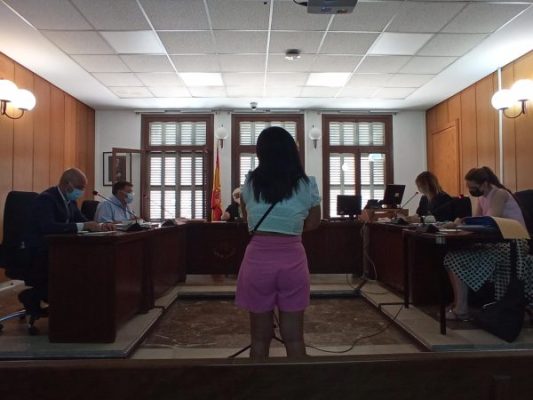 On Thursday, a Palma court sentenced a domestic worker to fifteen months for the theft of jewellery from her employer, a woman in her eighties.
Between 2015 and the end of 2020, the 45-year-old Chilean worked two days a week at the woman's home in Sa Indioteria, Palma. Over that period, she stole various items of jewellery. The woman only realised this at the end of 2020, which was when she reported the matter to the National Police.
The police established that these items, which included watches, rings and bracelets, were sold in gold-buying establishments in Palma. The woman later verified that these were hers. As well as the jewellery, a hearing aid was stolen.
In January 2021, the domestic worker was arrested. Described as being in an "irregular situation" in Spain, her lawyer obtained agreement for the sentence to be suspended so long as a sum of 10,700 euros is paid over three years, at a rate of 297 euros per month, and she does not commit another crime during this period.
Article: majorcadailybulletin.com