India Launches National Life Science Data Repository
The Indian government has recently launched a national repository for life science data.
The Indian Biological Data Center (IBDC) is situated at the Regional Centre for Biotechnology in Faridabad, a city in the state of Haryana while a data disaster recovery site has been set up at the National Informatics Centre in the state of Odisha.
WHAT IT'S ABOUT
According to a press release, the IBDC has a four-petabyte-data storage capacity and houses the Brahm high-performance computing facility. It also runs an online dashboard that provides customised access, data submission, data analysis services, and real-time SARS-CoV-2 variant monitoring.
The IBDC has already started providing nucleotide data submission services via two portals – the Indian Nucleotide Data Archive and Indian Nucleotide Data Archive – Controlled Access. It has so far accumulated over 200 million bases from more than 200,000 submissions by over 50 research labs in the country.
WHY IT MATTERS
The data centre has been established to archive all life science data generated from publicly-funded research in the country as per the mandate set by the Biotech-PRIDE (Promotion of Research and Innovation through Data Exchange) guidelines. The said guidelines, which were published last year, facilitate and enable the sharing of biological knowledge, information and data generated through local research.
The IBDC is also committed to the FAIR (Findable, Accessible, Interoperable, and Reusable) principles.
Its computational infrastructure has been made available for researchers who are conducting computational-intensive analysis. More access and data submission portals for other types of data will be launched in IBDC soon.
THE LARGER TREND
India is currently building medical datasets that represent the diversity of its population. The initiative is being led by the Indian Council of Medical Research, together with the Indian Institute of Science and ARTPARK. They are now working to standardise data collection from partner medical institutions and curate data with the goal of making them available to the local community of researchers and innovators.
Original Article: healthcareitnews.com
Spain, EU Propose to Keep Gibraltar Land Border Open, Spain Says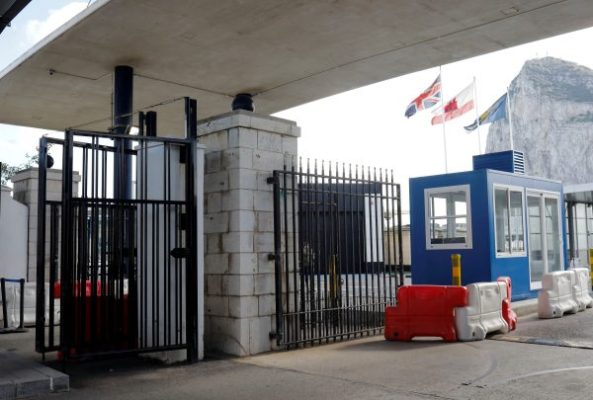 Spain and the European Commision have sent Britain a proposal to keep the Gibraltar land border open as part of a definitive solution settling the post-Brexit status of the enclave, the Spanish foreign ministry said today.
Spain, Britain and the European Union agreed on Dec. 31, 2020, hours before Britain's full exit from the bloc, that Gibraltar would remain part of EU agreements such as the Schengen Area and Spain would police the port and the airport, pending a definitive solution. Spain's Foreign Affairs minister Jose Manuel Albares told Spanish local and regional authorities near Gibraltar today both Spain and the European Commission had sent Britain "a proposal to make the area a zone of shared prosperity".
The British ambassador in Madrid Hugh Elliott said on Thursday in an interview on Gibraltar TV GBC he was confident a deal can be reached this year.
The Spanish-EU proposal includes removing the fence to ensure free flow of people between Spain and the enclave, the Spanish ministry said in a statement.
"This requires Spain to take control, on behalf of the Schengen area, of Gibraltar's external borders and, to this end, to be able to exercise certain functions and powers necessary to protect the integrity and security of the Schengen area," it added.
About 15,000 people commute daily from Spain to Gibraltar, which has a population of about 32,000.
Spain has agreed to put aside the issue of its sovereignty claim over Gibraltar to focus on the opportunity to keep the border open, the Foreign Minister said.
Original Source: majorcadailybulletin.com
SARS-CoV-2 Detection in 30 Minutes Using Gene Scissors
CRISPR-Cas is versatile: Besides the controversial genetically modified organisms (GMOs), created through gene editing, various new scientific studies use different orthologues of the effector protein Cas to detect nucleic acids such as DNA or RNA.
Original Article: medicalxpress.com
Unusual Type of Antibody Shows Ultrapotent Activity Against Zika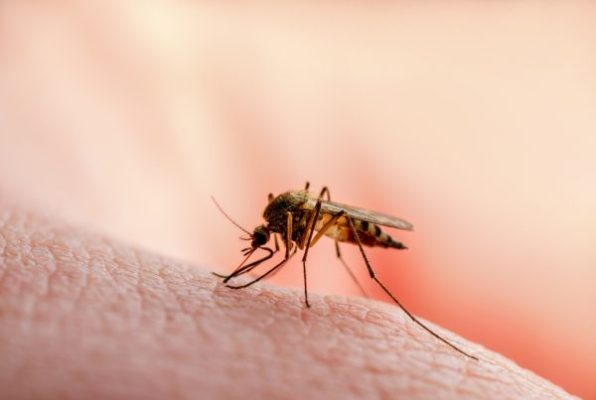 An unusual type of antibody that even at miniscule levels neutralizes the Zika virus and renders the virus infection undetectable in preclinical models has been identified by a team led by Weill Cornell Medicine, New York-Presbyterian and National Institutes of Health (NIH) investigators.
Source Here: medicalxpress.com