Kenyan Online Pharmacy Launches HIV Telehealth Program
MYDAWA, the first online pharmacy in Kenya, has received $1.2 million in grant funding from the Bill and Melinda Gates Foundation to develop and evaluate innovative Post-Exposure Prophylaxis, or PrEP, delivery.
The company says its new telehealth application enables end-to-end virtual healthcare for customers seeking to access Pre-Exposure Prophylaxis, a medication that is taken after possible exposure to HIV, and PrEP, which is taken daily by those who have an ongoing risk of acquiring HIV.
"MYDAWA is here to be your partner throughout your PrEP journey. MYDAWA will facilitate everything from your first consultation to delivering PrEP to a place convenient for you! To get started simply book a consultation," according to the e-pharmacy's website. "Or if you have already taken a Mylan or Sure Check HIVST – upload an image of your HIVST result here to get started!"
Approximately 38 million people around the world are living with HIV, with upward of 21 million in Eastern and Southern Africa, according to a recent report in Kenya's TECH Magazine.
But the stigma associated with HIV has prevented many from seeking care.
"This is particularly apparent among populations who are vulnerable to stigma such as men who have sex with men, and female sex workers," according to the report. "This challenging environment in tackling HIV facilitated the search for a different approach to PrEP initiation through online channels that are more discrete."
The new telehealth approach was developed in partnership with several organizations, including the University of Washington, Jomo Kenyatta University of Agriculture and Technology, Fred Hutch Cancer Research Centre, Jhpiego and Audere.
The website offers facts about PrEP, HIV self-test kits and guidance on how to get approved to purchase the medications through telehealth consultations on MYDAWA's platform.
With funding support, telehealth services increased in Africa during the COVID-19 pandemic.
Andrea Fox is senior editor of Healthcare IT News.Email: afox@himss.orgHealthcare IT News is a HIMSS publication.
Source Here: healthcareitnews.com
Spain, EU Propose to Keep Gibraltar Land Border Open, Spain Says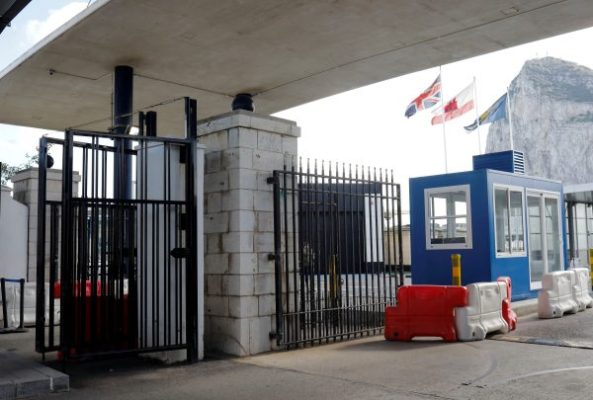 Spain and the European Commision have sent Britain a proposal to keep the Gibraltar land border open as part of a definitive solution settling the post-Brexit status of the enclave, the Spanish foreign ministry said today.
Spain, Britain and the European Union agreed on Dec. 31, 2020, hours before Britain's full exit from the bloc, that Gibraltar would remain part of EU agreements such as the Schengen Area and Spain would police the port and the airport, pending a definitive solution. Spain's Foreign Affairs minister Jose Manuel Albares told Spanish local and regional authorities near Gibraltar today both Spain and the European Commission had sent Britain "a proposal to make the area a zone of shared prosperity".
The British ambassador in Madrid Hugh Elliott said on Thursday in an interview on Gibraltar TV GBC he was confident a deal can be reached this year.
The Spanish-EU proposal includes removing the fence to ensure free flow of people between Spain and the enclave, the Spanish ministry said in a statement.
"This requires Spain to take control, on behalf of the Schengen area, of Gibraltar's external borders and, to this end, to be able to exercise certain functions and powers necessary to protect the integrity and security of the Schengen area," it added.
About 15,000 people commute daily from Spain to Gibraltar, which has a population of about 32,000.
Spain has agreed to put aside the issue of its sovereignty claim over Gibraltar to focus on the opportunity to keep the border open, the Foreign Minister said.
Original Source: majorcadailybulletin.com
SARS-CoV-2 Detection in 30 Minutes Using Gene Scissors
CRISPR-Cas is versatile: Besides the controversial genetically modified organisms (GMOs), created through gene editing, various new scientific studies use different orthologues of the effector protein Cas to detect nucleic acids such as DNA or RNA.
Original Article: medicalxpress.com
Unusual Type of Antibody Shows Ultrapotent Activity Against Zika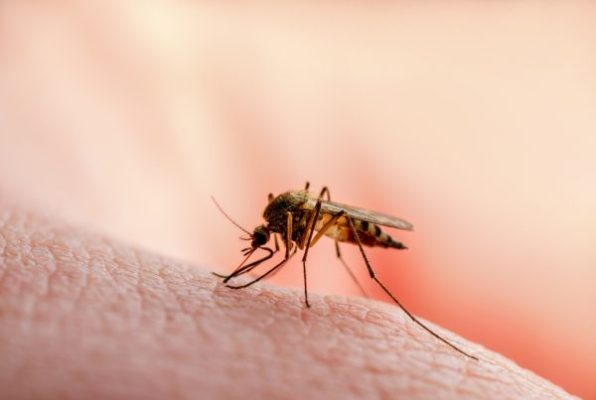 An unusual type of antibody that even at miniscule levels neutralizes the Zika virus and renders the virus infection undetectable in preclinical models has been identified by a team led by Weill Cornell Medicine, New York-Presbyterian and National Institutes of Health (NIH) investigators.
Source Here: medicalxpress.com