Roswell Park Comprehensive Cancer Center Boosts Telehealth With $600K From the FCC
Roswell Park Comprehensive Cancer Center in Buffalo, New York, faced several challenges in rolling out an effective telemedicine strategy, many of which were unrelated to COVID-19. If anything, COVID-19 served as an accelerant to solving many of the challenges, since the organization had no alternative but to move forward.
THE PROBLEM
"First, while we had in place technology to enable telemedicine – in particular virtual visits – it had not been optimized for use nor integrated within our clinical workflows or our EHR," said CIO Thomas Furlani. "Integrating virtual visits with a typical in-person clinic operation is far from trivial and even today we have challenges effectively implementing it within all clinics since the workflows from one clinic to another can be very different.
"There also is a challenge at the patient side, since not all patients have the same technical skills or have access to devices to facilitate virtual visits from home," he continued. "What we refer to here as a great digital divide that is common across healthcare."
Fortunately for Roswell Park, prior to the onset of COVID-19, the information technology team already had an ongoing project to develop and deploy virtual visit technology. So the organization had a solid foundation on which to build and improve its telehealth solution.
"The main problems we wanted to address with our telehealth platform prior to COVID-19 surrounded our goals of expanding the reach of our clinical care services and allowing our clinicians to meet our patients at their convenience to avoid unnecessary long commutes to our city campus," he said. "In 2016, we began exploring various telehealth workflows to meet those needs but hit many billing-related roadblocks due to the restrictive New York State and federal regulations.
"The largest barriers involved provider licensure requirements for the treatment of out-of-state patients and geographic restrictions on billing patients for telehealth within our own state," he added. "For that reason, we settled on piloting a self-pay, international second opinion program. The platform launched using WebEx Meetings and later migrated to Microsoft Teams."
In the year before the COVID-19 pandemic, Roswell Park Comprehensive Cancer Center expanded its platform and developed an integrated nurse triage telehealth solution pilot to prevent critical care patients from ending up in the ER.
In this use-case, a patient would call the Nurse Triage/Assessment and Treatment Center, where with the click of a button, a staff member could escalate to a video conference with a medical staff member in order to help determine next steps. The platform was developed in-house using Cisco WebEx APIs for WebRTC. From the patient's perspective, they received an email to start the visit from their browser with the click of a button.
"When the pandemic hit, this work on the platform development for triage gave us a major head start to replace some in-person visits with virtual visits in order to reduce the COVID-19 transmission risk to our patients and clinicians," Furlani explained. "However, since the previous visits were designed for more on-the-fly visit workflows, they were not tied to billing and the workflows had not been optimized for use nor integrated within our regularly scheduled visits or billing to payers."
PROPOSAL
As a next step, the organization proposed expanding the platform to integrate with its enterprise scheduling system, allowing the clinical center associates to schedule telemedicine visits that automatically appear as links on the patient schedule on their MyRoswell patient portal.
"They could use this type of scheduled visit for any visit that did not require in-person labs or hands-on care," said CTO Paul Visco. "Example visit types include results review, surgical follow-up visits and pre-surgical consults."
MARKETPLACE
There are numerous vendors of telemedicine technology and services on the health IT market today. Healthcare IT News published a comprehensive listing of these vendors with detailed product descriptions. Click here to read this special report.
MEETING THE CHALLENGE
The virtual visit technology was made available to everyone at the organization at the peak of the early pandemic. The technology makes it simple for a provider to not only speak with and assess the patient but to include any friends and family they wish, third-party providers or other staff. Having a telehealth platform also makes it a lot simpler for patients who live far away to complete follow-up visits.
"The registration staff got a bit over-zealous with ease of scheduling and began to schedule virtual visits to patients without first checking they had the patient's capability or interest in using the web or a mobile phone for a virtual visit," Visco said. "While this issue resolved itself rather quickly, it created a sense of irritation for some clinicians who went into virtual visits and not only had to handle the clinical care but tech support, which often ended in the patient who should have never been scheduled for a virtual visit in the first place, transitioning to a telephone visit."
As a response, staff started to customize the workflows of several clinical centers to standardize and build their in-person workflows into the platform. This included features that allowed for the passing of the visit between clinical care providers, allowing a nurse to complete the visit questionnaire with the patient and then pass the visit off to a physician as they would in an in-person visit.
"We built in the ability for patients to self-check-in their virtual appointments via a text message," Visco noted. "This placed them on our Allscripts Sunrise EHR tracking boards within the clinic, alerting the staff a virtual patient was ready. This integration let virtual visit workflows blend seamlessly with an in-person clinic day."
RESULTS
Metrics were critical to measure the program's success. Virtual visits information was tracked by a structured documentation section in the provider's EHR documentation.
Data collected included whether a visit was conducted via video or telephone, the platform used, the length of the visit, and the option to select the most common technical issues if unsuccessful. These data points were queried and reported on dashboards within Microsoft PowerBI.
"During the height of the pandemic, we conducted around 150 billable virtual visits a day," Visco reported. "That number has since dropped to 30 a day, mostly due to preference by patients and providers for in-person visits.
"However, for many patients who live outside our area, this technology is critical as it allows them to schedule their follow-up visits without a long drive to the hospital. It has also proved useful during the cold winter months when many local patients would prefer that a checkup visit be virtual to avoid dealing with possible bad weather."
USING FCC AWARD FUNDS
Roswell Park Comprehensive Cancer Center was awarded $600,456 by the FCC telehealth fund for network upgrades and security equipment, as well as teleconferencing software licenses, to provide virtual patient visits to continue comprehensive cancer care, including surgery, chemotherapy, immunotherapy, radiation therapy, imaging diagnostics and regular checkups, while reducing the exposure of an at-risk patient population and clinical staff.
"As our virtual visit platform rolled out and rapidly expanded we hit some infrastructure roadblocks," Furlani said. "These issues centered on our internal firewall and network hardware, degrading the performance WebRTC video. WebRTC is the technology backbone that powers most of the modern telemedicine and collaboration platforms including WebEx, Doxy.me, Doximity, Teledoc, Zoom and MS Team.
"Luckily, with the help of the FCC grant, we were able to upgrade our network hardware to accommodate the remote workers/patients increased bandwidth, as well as to provide better experience with WebRTC by reducing packets lost."
The organization also moved from requiring an app to a telehealth experience that revolved around simply getting a text message with a link and clicking on that link, all still through the portal and based on WebEx APIs.
"We also used FCC money to provide iPads and better cameras and microphones so clinicians could appear in higher quality to the patients," he concluded.
Twitter: @SiwickiHealthIT
Email the writer: bsiwicki@himss.org
Healthcare IT News is a HIMSS Media publication.
Source Here: healthcareitnews.com
PatientBond, Vizient Team up for Digital Behavior Change Tools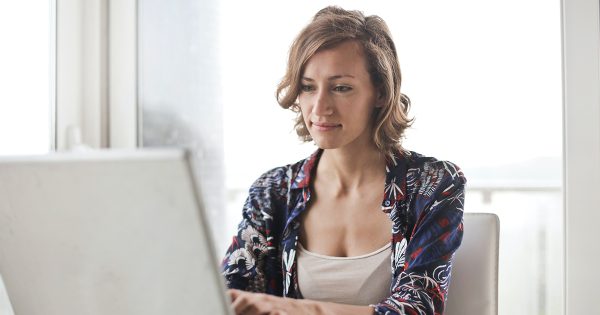 Patient engagement SaaS provider PatientBond and healthcare performance improvement and analytics company Vizient are partnering up to provide Vizient member healthcare organizations with digital patient engagement and behavior change programs.
WHY IT MATTERSPatientBond's digital engagement workflows can be personalized with psychographic insights, with the aim of activating patient behaviors and driving improved patient engagement and outcomes.
Through the partnership, Vizient's customer base, which includes academic medical centers, pediatric facilities, and community hospitals, will offer programming including care gap closures, condition specific messaging, screenings and appointment reminders and appropriate use communications.
The aim of the programs is to reduce hospital readmissions and improve digital health risk assessments.
Other programs included in the deal will provide psychographically segmented marketing campaigns to advance patient/member activation, as well as patient and physician matching or find a doctor services based on psychographic insights.
The deal will also provide extensive market research insights and dynamic payment reminders for partners.
THE LARGER TRENDPatient-reported outcomes are a critical way to assess the ongoing state of patient health and satisfaction, and a growing number of digital tools are helping them do so.
The financial upside for care providers is also noteworthy: Jackson Hospital significantly improved its finances with digital patient engagement tools, switching from letters and phone calls to automated emails and text messages along with some help from analytics.
At Rush University Medical Center, the hospital has deployed similar digital tools to reduce the strain of avoidable readmissions and ED recidivism when resources already were at capacity.
Last year, Cardinal Health announced the launch of a digital patient engagement platform aimed at addressing medication adherence challenges – a significant issue for the health industry and patients.
In 2019, Vizient collaborated with Civica Rx on provider needs analytics data to reduce Rx costs. By providing insights into purchasing patterns and provider needs through its analytics and data capabilities, Vizient helped Civica Rx anticipate gaps in drug availability and affordability.
ON THE RECORD"PatientBond brings consumer science and dynamic intervention technologies to healthcare with unmatched clinical and business results," said PatientBond CEO Justin Dearborn in a statement. "Vizient's member healthcare organizations can benefit from PatientBond's personalized patient engagement at scale with proven and consistent results."
Nathan Eddy is a healthcare and technology freelancer based in Berlin.Email the writer: nathaneddy@gmail.comTwitter: @dropdeaded209
Source Here: healthcareitnews.com
LifePoint Health Inks Data Deal With Health Catalyst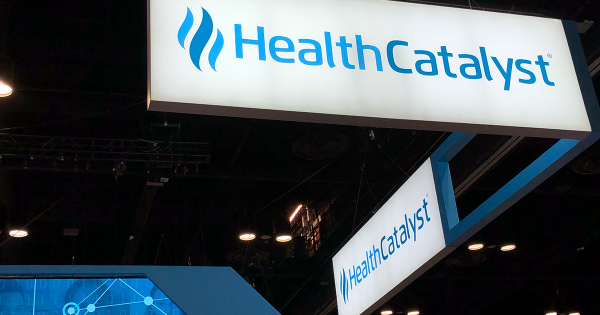 Brentwood, Tennessee-based LifePoint Health has entered a new collaboration with Health Catalyst and will use its analytics technologies to help bolster care quality, lower costs and improve population health management.
WHY IT MATTERSLifePoint Health will integrate Health Catalyst's data operating system and analytics tools to gather performance metrics and drive improvements in healthcare quality, reporting and operational and financial decision-making.
By discovering and sharing clinical data, the partnership will help reduce variation in clinical outcomes. Health Catalyst's tools dovetail with LifePoint's national quality and facility recognition program goals to measurably improve patient care, safety and satisfaction as well as improve access and lower costs, according to the company.
In addition to the cloud-based data platform, LifePoint will use Health Catalyst's analyzer, insights, AI, patient safety monitoring and data entry applications. The suite of tools can help increase organizational speed and interoperability, according to Health Catalyst.
THE LARGER TREND
While healthcare organizations are just beginning to scratch the surface of using data to drive improvements, according to Health Catalyst President Patrick Nelli, the company's strategic acquisitions have provided them with the ability to customize software and services around core care systems.
One of them was its purchase earlier this year of KPI Ninja, whose event-driven data processing capabilities complement Health Catalyst's own platform, enabling customers to build new services and operational tools around their core care systems.
LifePoint, meanwhile, has been making acquisitions of its own, such as its June 2021 addition of specialty hospital company Kindred Healthcare, with an eye toward a delivery network that taps into Kindred's specialty hospital and rehabilitative expertise and its behavioral health platform.
ON THE RECORD"The Health Catalyst DOS platform, along with our technology product suites and applications, and improvement expertise, will best position LifePoint Health to achieve, sustain and scale the highest standards of care across its network," said Health Catalyst CEO Dan Burton in a statement this week.
Andrea Fox is senior editor of Healthcare IT News.Email: afox@himss.orgHealthcare IT News is a HIMSS publication.
Source: healthcareitnews.com
Fifteen Months for Domestic Worker Who Stole Jewellery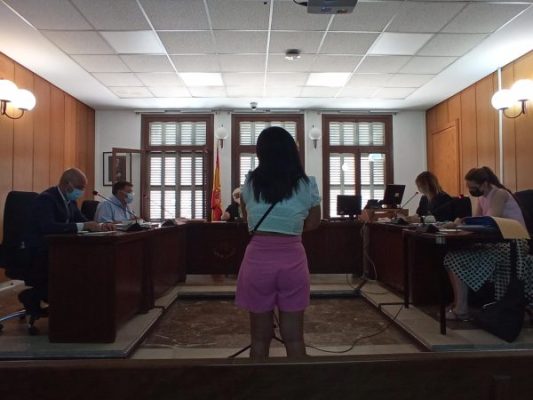 On Thursday, a Palma court sentenced a domestic worker to fifteen months for the theft of jewellery from her employer, a woman in her eighties.
Between 2015 and the end of 2020, the 45-year-old Chilean worked two days a week at the woman's home in Sa Indioteria, Palma. Over that period, she stole various items of jewellery. The woman only realised this at the end of 2020, which was when she reported the matter to the National Police.
The police established that these items, which included watches, rings and bracelets, were sold in gold-buying establishments in Palma. The woman later verified that these were hers. As well as the jewellery, a hearing aid was stolen.
In January 2021, the domestic worker was arrested. Described as being in an "irregular situation" in Spain, her lawyer obtained agreement for the sentence to be suspended so long as a sum of 10,700 euros is paid over three years, at a rate of 297 euros per month, and she does not commit another crime during this period.
Article: majorcadailybulletin.com