Roundup: Latrobe Regional Hospital Turns to VR Training and More Briefs
Latrobe Regional Hospital upgrades medical training with VR
Latrobe Regional Hospital, a specialist referral and trauma centre in Gippsland, has tied up with Vantari VR to incorporate a virtual reality platform in its medical training.
"This partnership means we will be able to rapidly increase skill level, knowledge and familiarity with clinical procedures, and improve standards of care for patients," said Kylie Larkin, medical education officer at LRH.
It will also allow the predominantly training hospital to broaden its medical training offering, the officer added.
Additionally, the hospital has set up an online internal booking system to allow its staff to book training sessions at their most convenient time.
Coding issue leads to COVID-19 hospitalisations undercount in NZ
The New Zealand Ministry of Health has identified a coding issue which resulted in an undercount of recorded COVID-19 hospitalisations.
Based on its review, the actual total number of people who were hospitalised for COVID-19 from the start of the pandemic to 16 October this year went up to 19,476 from 14,043.
The ministry said that the issue "largely" affected the data about the people hospitalised for COVID-19 who had relatively short stays of between one and three days and who recovered after they were discharged.
However, it did not affect the daily hospitalisation numbers released by the ministry, nor it had an impact on the care received by patients in hospitals.
New Christchurch GP adopts Centrik, Well apps
Phoenix Health Hub, a newly established GP clinic in central Christchurch, has tapped healthcare software provider Webtools to set up Centrik, a connected care platform, and consumer health app Well.
Centrik is a source of consumer health information that can integrate with a patient EHR in real time. It will allow Phoenix to digitally integrate its on-site services into the platform and provide "frictionless" patient engagement via the Well mobile app.
Through the Well app, patients can view their health records, book in-person appointments and virtual consultations, request repeat prescriptions, message their GP team, and receive notifications.
Phoenix is also implementing the Medtech Evolution practice management system, which will allow integrations with Centrik via the ALEX platform using FHIR. This enables Centrik to easily integrate with other healthcare providers to securely share patient data.
NSW launches online menopause toolkit
The NSW government has put up an online toolkit that provides information about the symptoms of perimenopause and menopause.
According to a media release, the Menopause toolkit links to "clear and accurate" information, including locations of NSW government-funded clinics.
NSW Minister for Health Brad Hazzard said that having this free online toolkit "can be lifesaving."
"'There are a number of negative health outcomes that can occur during menopause including depression, osteoporosis, weight management issues and increased risk of heart attack, heart disease, high blood pressure and stroke," he said.
"In previous generations, women were expected to deal with perimenopause and menopause privately. It's important for women's health and wellbeing that we break down social stigmas around discussing and seeking treatment for perimenopause and menopause," added NSW Minister for Women Bronnie Taylor.
Te Whatu Ora appoints interim regional data and digital leads
Te Whatu Ora Health New Zealand has recently appointed four interim leads for regional data and digital.
Megan Milmine will oversee the Northern region; Stephen Miller was posted to the Central region.
Garry Johnston will be covering the Te Manawa Taki region and James Allison will handle Te Waipounamu.
Source Here: healthcareitnews.com
Spain, EU Propose to Keep Gibraltar Land Border Open, Spain Says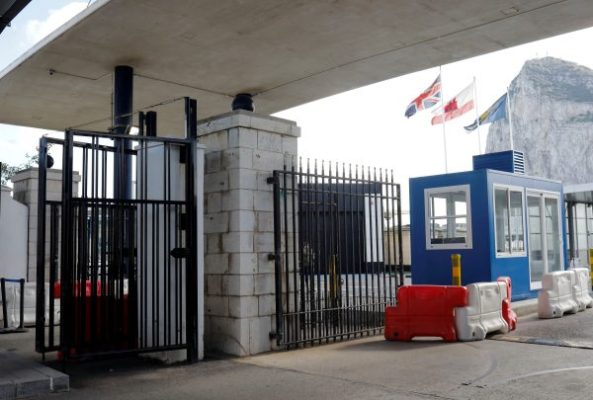 Spain and the European Commision have sent Britain a proposal to keep the Gibraltar land border open as part of a definitive solution settling the post-Brexit status of the enclave, the Spanish foreign ministry said today.
Spain, Britain and the European Union agreed on Dec. 31, 2020, hours before Britain's full exit from the bloc, that Gibraltar would remain part of EU agreements such as the Schengen Area and Spain would police the port and the airport, pending a definitive solution. Spain's Foreign Affairs minister Jose Manuel Albares told Spanish local and regional authorities near Gibraltar today both Spain and the European Commission had sent Britain "a proposal to make the area a zone of shared prosperity".
The British ambassador in Madrid Hugh Elliott said on Thursday in an interview on Gibraltar TV GBC he was confident a deal can be reached this year.
The Spanish-EU proposal includes removing the fence to ensure free flow of people between Spain and the enclave, the Spanish ministry said in a statement.
"This requires Spain to take control, on behalf of the Schengen area, of Gibraltar's external borders and, to this end, to be able to exercise certain functions and powers necessary to protect the integrity and security of the Schengen area," it added.
About 15,000 people commute daily from Spain to Gibraltar, which has a population of about 32,000.
Spain has agreed to put aside the issue of its sovereignty claim over Gibraltar to focus on the opportunity to keep the border open, the Foreign Minister said.
Original Source: majorcadailybulletin.com
SARS-CoV-2 Detection in 30 Minutes Using Gene Scissors
CRISPR-Cas is versatile: Besides the controversial genetically modified organisms (GMOs), created through gene editing, various new scientific studies use different orthologues of the effector protein Cas to detect nucleic acids such as DNA or RNA.
Original Article: medicalxpress.com
Unusual Type of Antibody Shows Ultrapotent Activity Against Zika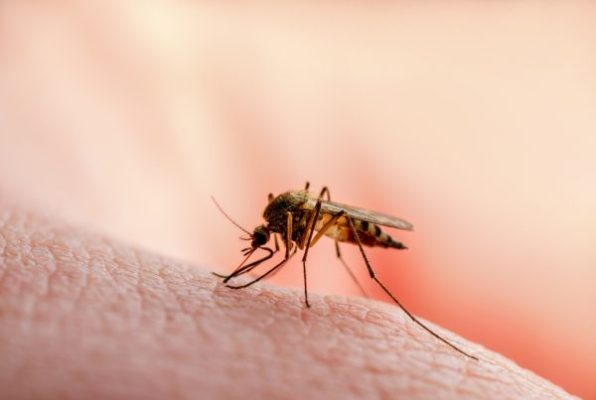 An unusual type of antibody that even at miniscule levels neutralizes the Zika virus and renders the virus infection undetectable in preclinical models has been identified by a team led by Weill Cornell Medicine, New York-Presbyterian and National Institutes of Health (NIH) investigators.
Source Here: medicalxpress.com