Roundup: Medanta Adopts Qure.ai's X-ray Software, India to Open a Medical Cobotics Centre, and More Briefs
Medanta taps Qure.ai for AI-driven chest x-ray analysis
Medanta, a multi-speciality medical group in India, has partnered with Qure.ai to implement the latter's artificial intelligence software to enhance chest x-ray analysis.
The hospital group will be adopting the qXR software which automatically analyses chest x-rays and spots findings for better diagnosis and treatment. The AI tool can detect 30 abnormalities of the lungs, pleura, heart, bones and diaphragm.
"Medanta strives to deliver world-class healthcare through its high-end medical equipment and superior infrastructure. State-of-the-art technology is an essential aspect of healthcare delivery," Dr Naresh Trehan, chairman and managing director of Medanta, was quoted as saying in a news report.
The Qure.ai software has also been adopted by Fujifilm Corporation for its portable X-ray FDR Xair system. Through its recent partnership with AstraZeneca Malaysia, the startup has brought its x-ray software to some primary care clinics in Malaysia to support the early detection of lung cancer there.
Medical cobotics centre to be launched in India
The I-Hub Foundation for Cobotics at the Indian Institute of Technology – Delhi (IIT Delhi) and iHub Anubhuti at the Indraprastha Institute of Information Technology – Delhi (IIITD) have signed a memorandum of understanding to set up India's first medical cobotics centre.
The two government-backed university technology hubs have been developing advanced technologies in robotics and collaborative robots (cobotics), digital health, sensing and computing technologies for robotic-assisted surgeries, training, and medical procedures.
According to a press statement, the Medical Cobotics Centre (MCC) at IIITD will be a tech-enabled medical simulation and training facility for young resident doctors, as well as other healthcare professionals, paramedical staff, technicians, engineers, and researchers.
It will also serve as a validation centre for research outcomes in the area of healthcare cobotics and digital health. This upcoming facility will establish partnerships with companies, undertake research, and work toward the commercialisation of technologies.
MMC's training programmes will be at multiple levels and cohort-specific, such as urology, neurology, and laparoscopy, but will be initially limited to minimally invasive surgeries. Experts from All India Institute of Medical Sciences in New Delhi and other medical colleges will be consulted for these programmes and invited as guest faculty to conduct them.
The first batch of trainees is targeted to be inducted around April-May next year. They will be initially trained with basic training simulators while advanced surgical robots will come in the next phase.
Moreover, the centre will also be a place for various technology innovation hubs under the Indian government's National Mission on Interdisciplinary Cyber-Physical Systems to "showcase their medical-related projects and products with applications," according to IHFC CEO Ashutosh Dutt Sharm and IHFC Project Director Subir Kumar Saha.
Philips Foundation backs cardiac rehab programme in Singapore
Philips Foundation is funding one of the centres run by social service agency Singapore Heart Foundation that provides subsidised cardiac rehabilitation services.
The year-long project of Royal Philips' non-profit organisation aims to reduce the mortality rate of cardiac incidences and help lower a patient's risk of hospital readmission.
Specifically, it intends to close the gap in patients' lack of participation in rehab programmes, which is considered a huge barrier in the secondary prevention of heart diseases. It was reported that only between 6%-15% of Singaporean patients attend cardiac rehabilitation programmes.
SHF-Philips Foundation Heart Wellness Centre is one of the social services' three centres that provide cardiac patients and at-risk individuals with access to heart health.
Philips' support, according to SHF Heart Wellness Centres Chairman Dr Tan Yong Seng, will provide SHF with the "resources required to continue providing affordable and quality support to the patients in need, as well as give our team the capacity to focus on raising awareness on the importance of cardiac rehab[ilitation] and drive higher participation in our programmes".
Under the partnership, 20 sites in Singapore will be equipped with the Philips HeartStart automated external defibrillators (AED) and 500 persons will be trained in giving cardiopulmonary resuscitation (CPR) and AED over a year.
"Through the heart wellness centre's education initiatives, the AED roll-out and the CPR training, we want to equip individuals and communities with the knowledge and resources to reduce the mortality rates of cardiac incidences in Singapore," Philips Singapore Country Manager Ivy Lai said.
Original Source: healthcareitnews.com
PatientBond, Vizient Team up for Digital Behavior Change Tools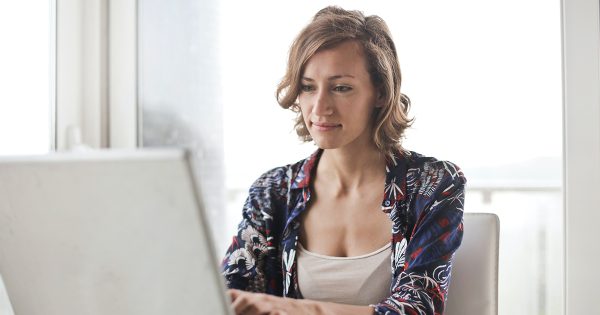 Patient engagement SaaS provider PatientBond and healthcare performance improvement and analytics company Vizient are partnering up to provide Vizient member healthcare organizations with digital patient engagement and behavior change programs.
WHY IT MATTERSPatientBond's digital engagement workflows can be personalized with psychographic insights, with the aim of activating patient behaviors and driving improved patient engagement and outcomes.
Through the partnership, Vizient's customer base, which includes academic medical centers, pediatric facilities, and community hospitals, will offer programming including care gap closures, condition specific messaging, screenings and appointment reminders and appropriate use communications.
The aim of the programs is to reduce hospital readmissions and improve digital health risk assessments.
Other programs included in the deal will provide psychographically segmented marketing campaigns to advance patient/member activation, as well as patient and physician matching or find a doctor services based on psychographic insights.
The deal will also provide extensive market research insights and dynamic payment reminders for partners.
THE LARGER TRENDPatient-reported outcomes are a critical way to assess the ongoing state of patient health and satisfaction, and a growing number of digital tools are helping them do so.
The financial upside for care providers is also noteworthy: Jackson Hospital significantly improved its finances with digital patient engagement tools, switching from letters and phone calls to automated emails and text messages along with some help from analytics.
At Rush University Medical Center, the hospital has deployed similar digital tools to reduce the strain of avoidable readmissions and ED recidivism when resources already were at capacity.
Last year, Cardinal Health announced the launch of a digital patient engagement platform aimed at addressing medication adherence challenges – a significant issue for the health industry and patients.
In 2019, Vizient collaborated with Civica Rx on provider needs analytics data to reduce Rx costs. By providing insights into purchasing patterns and provider needs through its analytics and data capabilities, Vizient helped Civica Rx anticipate gaps in drug availability and affordability.
ON THE RECORD"PatientBond brings consumer science and dynamic intervention technologies to healthcare with unmatched clinical and business results," said PatientBond CEO Justin Dearborn in a statement. "Vizient's member healthcare organizations can benefit from PatientBond's personalized patient engagement at scale with proven and consistent results."
Nathan Eddy is a healthcare and technology freelancer based in Berlin.Email the writer: nathaneddy@gmail.comTwitter: @dropdeaded209
Source Here: healthcareitnews.com
LifePoint Health Inks Data Deal With Health Catalyst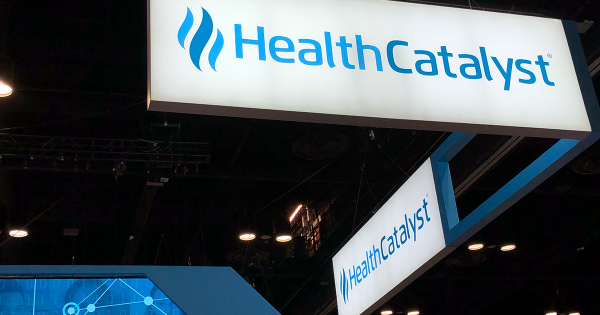 Brentwood, Tennessee-based LifePoint Health has entered a new collaboration with Health Catalyst and will use its analytics technologies to help bolster care quality, lower costs and improve population health management.
WHY IT MATTERSLifePoint Health will integrate Health Catalyst's data operating system and analytics tools to gather performance metrics and drive improvements in healthcare quality, reporting and operational and financial decision-making.
By discovering and sharing clinical data, the partnership will help reduce variation in clinical outcomes. Health Catalyst's tools dovetail with LifePoint's national quality and facility recognition program goals to measurably improve patient care, safety and satisfaction as well as improve access and lower costs, according to the company.
In addition to the cloud-based data platform, LifePoint will use Health Catalyst's analyzer, insights, AI, patient safety monitoring and data entry applications. The suite of tools can help increase organizational speed and interoperability, according to Health Catalyst.
THE LARGER TREND
While healthcare organizations are just beginning to scratch the surface of using data to drive improvements, according to Health Catalyst President Patrick Nelli, the company's strategic acquisitions have provided them with the ability to customize software and services around core care systems.
One of them was its purchase earlier this year of KPI Ninja, whose event-driven data processing capabilities complement Health Catalyst's own platform, enabling customers to build new services and operational tools around their core care systems.
LifePoint, meanwhile, has been making acquisitions of its own, such as its June 2021 addition of specialty hospital company Kindred Healthcare, with an eye toward a delivery network that taps into Kindred's specialty hospital and rehabilitative expertise and its behavioral health platform.
ON THE RECORD"The Health Catalyst DOS platform, along with our technology product suites and applications, and improvement expertise, will best position LifePoint Health to achieve, sustain and scale the highest standards of care across its network," said Health Catalyst CEO Dan Burton in a statement this week.
Andrea Fox is senior editor of Healthcare IT News.Email: afox@himss.orgHealthcare IT News is a HIMSS publication.
Source: healthcareitnews.com
Fifteen Months for Domestic Worker Who Stole Jewellery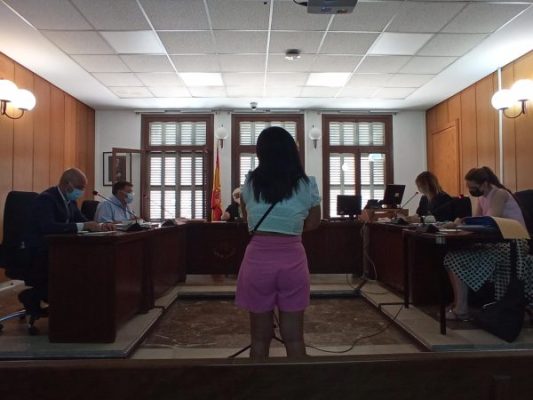 On Thursday, a Palma court sentenced a domestic worker to fifteen months for the theft of jewellery from her employer, a woman in her eighties.
Between 2015 and the end of 2020, the 45-year-old Chilean worked two days a week at the woman's home in Sa Indioteria, Palma. Over that period, she stole various items of jewellery. The woman only realised this at the end of 2020, which was when she reported the matter to the National Police.
The police established that these items, which included watches, rings and bracelets, were sold in gold-buying establishments in Palma. The woman later verified that these were hers. As well as the jewellery, a hearing aid was stolen.
In January 2021, the domestic worker was arrested. Described as being in an "irregular situation" in Spain, her lawyer obtained agreement for the sentence to be suspended so long as a sum of 10,700 euros is paid over three years, at a rate of 297 euros per month, and she does not commit another crime during this period.
Article: majorcadailybulletin.com