RSNA Kicks Off in Chicago With New Imaging and AI Announcements
The 107th annual meeting of the Radiological Society of North America started on Sunday, a post-Thanksgiving tradition at Chicago's sprawling McCormick Place.
More than 19,000 attendees – with another 4,000 participants joining virtually – will spend the week exploring the newest advancements in radiology and imaging informatics, with more than 2,000 education sessions and showcases from some 500 exhibitors.
Here's a list of just a few early announcements from the show floor. It will be updated through the week.
Philips is touting new additions to its computed tomography suite – notably its new CT 5100 – Incisive, whose CT Smart Workflow offers artificial intelligence-enabled capabilities to speed workflows, enhance diagnostics and maximize equipment up-time.
"By automating many of the process-related obstacles to CT imaging performance, we aim to clear the way for precision in dose, speed, and image quality that will help imaging departments to meet their financial, clinical, and operational goals," said Frans Venker, Philips' general manager of computed tomography, in a statement.
Philips will also be showcasing other AI-powered tools, such as the recent MR 5300 1.5T system and the new MR 7700 3.0T system, which can automate time-consuming tasks for radiologists and technicians, and are designed to offer "operator consistency, and diagnostic confidence at the point of image acquisition."
Samsung will have an array of diagnostic imaging technology on display in Chicago – ultrasound, digital radiography and mobile CT and more.
"We have worked to advance our solutions by leveraging high computing power and artificial intelligence technologies," said David Legg, Samsung's VP of Digital Radiography and Ultrasound, in a statement.
"We will be deploying AI features in each of our products to provide benefits to healthcare professionals and patients alike."
Among its new innovations, the company will showcase its new V8 – a high-end ultrasound system offering enhanced image quality, usability and convenience using its Crystal Architecture technology – enabling advanced image clarity and penetration.
Two new AI functions are NerveTrack, which detects nerves and provides nerve location information in real time to anesthesiologists and expert practitioners, and UterineAssist, which detects tissue changes and assists the user in taking measurements of the uterus.
Samsung's Hera W9 and W10 have recently received FDA 510(K) clearance for several AI functions, such as HeartAssist, a deep learning-based function that provides classification of ultrasound images to display measurements, and BiometryAssist, an automatic solution for biometric measurement that can be modified by the user.
At RSNA, Samsung will also be showcasing new digital radiology and CT advancements, such as its premium digital mobile X-ray, the AccE GM85 and the mobile CT Scanner OmniTom Elite, respectively.
NVIDIA on Monday announced the open-sourcing of its NVIDIA FLARE, a software development kit that helps distributed parties collaborate to develop more generalizable AI models.
Officials say the goal is make it easier for researchers to harness federated learning – a privacy-preserving technique that's useful when data is "sparse, confidential or lacks diversity." The approach can also help with large datasets, which could be biased by a particular organization's data-gathering methods, or its patient demographics.
FLARE – which stands for Federated Learning Application Runtime Environment – has been used for AI applications in medical imaging, genetic analysis, oncology and COVID-19 research. NVIDIA says making open source will enable researchers and platform developers more efficiently build AI technologies and customize their federated learning tools.
GE Healthcare has unveiled some five-dozen new technologies at RSNA – including patient screening, diagnostics, therapy planning, guidance and monitoring.
With health systems managing high volumes of COVID-19 patients, combined with the challenges of backlogged nonurgent care, clinician burnout and workforce shortages, GE says its tools and imaging devices can help empower providers with AI and analytics, boost efficiency and productivity and expand access to care.
Among just some of the 60 or so new products being showcased in Chicago: SIGNA Hero, a 3.0T MRI system with new workflows and AIR Recon DL enhancements; Revolution Apex platform, which offers low dose scanning for routine and challenging cases in many care areas; AMX Navigate, GE's newest portable X-ray technology, featuring Zero Click Exam workflow to decrease X-ray technologist strain; Critical Care Suite 2.0, which offers a collection of AI algorithms embedded on a mobile X-ray device for case prioritization, automated measurements and quality control; and Vscan Air, a wireless and pocket-sized ultrasound device designed to give clinicians quicker insights at the point of care.
This week Fujifilm is unveiling its new Velocity MRI System – a high-field open MRI system, designed to streamline workflow and enhance the patient experience with its integrated radiofrequency coils and reconstruction technologies.
Its anatomy-conformable Synergy Flex coil is billed the first of its kind for an open, vertical field MRI scanner, according to the company, and its open gantry offers a more a spacious feeling for claustrophobic, bariatric, geriatric and pediatric patients.
Source Here: healthcareitnews.com
PatientBond, Vizient Team up for Digital Behavior Change Tools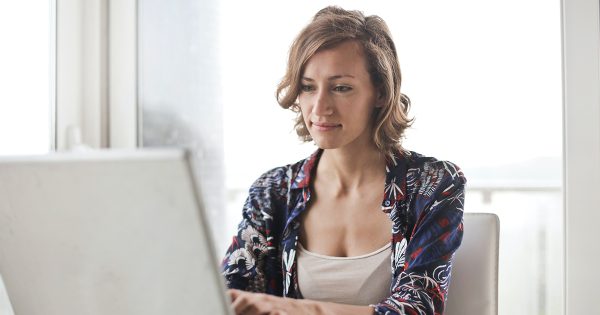 Patient engagement SaaS provider PatientBond and healthcare performance improvement and analytics company Vizient are partnering up to provide Vizient member healthcare organizations with digital patient engagement and behavior change programs.
WHY IT MATTERSPatientBond's digital engagement workflows can be personalized with psychographic insights, with the aim of activating patient behaviors and driving improved patient engagement and outcomes.
Through the partnership, Vizient's customer base, which includes academic medical centers, pediatric facilities, and community hospitals, will offer programming including care gap closures, condition specific messaging, screenings and appointment reminders and appropriate use communications.
The aim of the programs is to reduce hospital readmissions and improve digital health risk assessments.
Other programs included in the deal will provide psychographically segmented marketing campaigns to advance patient/member activation, as well as patient and physician matching or find a doctor services based on psychographic insights.
The deal will also provide extensive market research insights and dynamic payment reminders for partners.
THE LARGER TRENDPatient-reported outcomes are a critical way to assess the ongoing state of patient health and satisfaction, and a growing number of digital tools are helping them do so.
The financial upside for care providers is also noteworthy: Jackson Hospital significantly improved its finances with digital patient engagement tools, switching from letters and phone calls to automated emails and text messages along with some help from analytics.
At Rush University Medical Center, the hospital has deployed similar digital tools to reduce the strain of avoidable readmissions and ED recidivism when resources already were at capacity.
Last year, Cardinal Health announced the launch of a digital patient engagement platform aimed at addressing medication adherence challenges – a significant issue for the health industry and patients.
In 2019, Vizient collaborated with Civica Rx on provider needs analytics data to reduce Rx costs. By providing insights into purchasing patterns and provider needs through its analytics and data capabilities, Vizient helped Civica Rx anticipate gaps in drug availability and affordability.
ON THE RECORD"PatientBond brings consumer science and dynamic intervention technologies to healthcare with unmatched clinical and business results," said PatientBond CEO Justin Dearborn in a statement. "Vizient's member healthcare organizations can benefit from PatientBond's personalized patient engagement at scale with proven and consistent results."
Nathan Eddy is a healthcare and technology freelancer based in Berlin.Email the writer: nathaneddy@gmail.comTwitter: @dropdeaded209
Source Here: healthcareitnews.com
LifePoint Health Inks Data Deal With Health Catalyst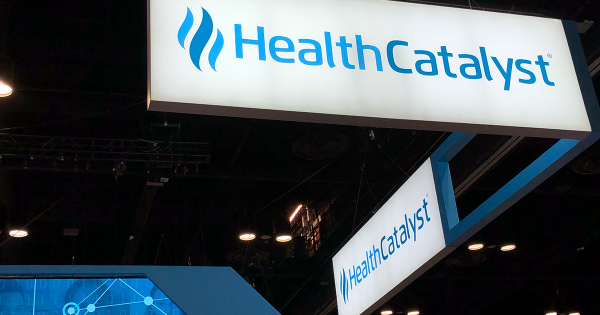 Brentwood, Tennessee-based LifePoint Health has entered a new collaboration with Health Catalyst and will use its analytics technologies to help bolster care quality, lower costs and improve population health management.
WHY IT MATTERSLifePoint Health will integrate Health Catalyst's data operating system and analytics tools to gather performance metrics and drive improvements in healthcare quality, reporting and operational and financial decision-making.
By discovering and sharing clinical data, the partnership will help reduce variation in clinical outcomes. Health Catalyst's tools dovetail with LifePoint's national quality and facility recognition program goals to measurably improve patient care, safety and satisfaction as well as improve access and lower costs, according to the company.
In addition to the cloud-based data platform, LifePoint will use Health Catalyst's analyzer, insights, AI, patient safety monitoring and data entry applications. The suite of tools can help increase organizational speed and interoperability, according to Health Catalyst.
THE LARGER TREND
While healthcare organizations are just beginning to scratch the surface of using data to drive improvements, according to Health Catalyst President Patrick Nelli, the company's strategic acquisitions have provided them with the ability to customize software and services around core care systems.
One of them was its purchase earlier this year of KPI Ninja, whose event-driven data processing capabilities complement Health Catalyst's own platform, enabling customers to build new services and operational tools around their core care systems.
LifePoint, meanwhile, has been making acquisitions of its own, such as its June 2021 addition of specialty hospital company Kindred Healthcare, with an eye toward a delivery network that taps into Kindred's specialty hospital and rehabilitative expertise and its behavioral health platform.
ON THE RECORD"The Health Catalyst DOS platform, along with our technology product suites and applications, and improvement expertise, will best position LifePoint Health to achieve, sustain and scale the highest standards of care across its network," said Health Catalyst CEO Dan Burton in a statement this week.
Andrea Fox is senior editor of Healthcare IT News.Email: afox@himss.orgHealthcare IT News is a HIMSS publication.
Source: healthcareitnews.com
Fifteen Months for Domestic Worker Who Stole Jewellery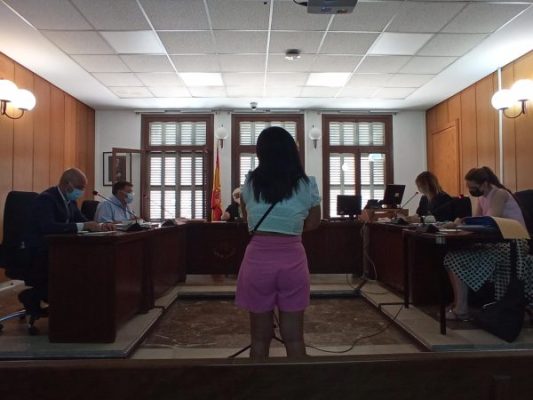 On Thursday, a Palma court sentenced a domestic worker to fifteen months for the theft of jewellery from her employer, a woman in her eighties.
Between 2015 and the end of 2020, the 45-year-old Chilean worked two days a week at the woman's home in Sa Indioteria, Palma. Over that period, she stole various items of jewellery. The woman only realised this at the end of 2020, which was when she reported the matter to the National Police.
The police established that these items, which included watches, rings and bracelets, were sold in gold-buying establishments in Palma. The woman later verified that these were hers. As well as the jewellery, a hearing aid was stolen.
In January 2021, the domestic worker was arrested. Described as being in an "irregular situation" in Spain, her lawyer obtained agreement for the sentence to be suspended so long as a sum of 10,700 euros is paid over three years, at a rate of 297 euros per month, and she does not commit another crime during this period.
Article: majorcadailybulletin.com